●       Over 1,750 global and regional exhibitors gathered for the largest Beautyworld Middle East exhibition ever, held between 30th October and 1st November 2023 at Dubai World Trade Centre
●       The 27th edition attracted over 65,000 visitors, a 23% increase on the 2022 show, with this year's exhibition being 20% bigger than the previous year across Fragrance, Cosmetics & Skincare, Beauty Tech, Personal Care & Hygiene, Hair, Nails and Salon Supplies and more.
International attendance from visitors grew by 14% overall with 156 participating countries, an increase of 17 countries compared to 2022.
Dubai, UAE: A record number of visitors experienced the largest and most successful edition of the region's preeminent international trade fair for the beauty and wellness industry at Beautyworld Middle East 2023.  Organisers Messe Frankfurt Middle East have revealed the highest number of attendance and participation numbers for this year's Dubai World Trade Centre (DWTC) event which took place between 30th October – 1st November 2023.
Held across 15 halls, with awards, competitions, conference insights and the ultimate opportunity for local and international suppliers, brands, businesses and beauty professionals to network and explore, Beautyworld Middle East 2023, has again cemented its position as the region's biggest, and globally significant industry trade show by increasing visitor numbers by over 23% on the previous year, welcoming over 65,000 people over the three-day event.
The growth in international participation from both visitors and exhibitors highlights the GCC region as a significant growth driver in the global beauty and wellbeing industry with the MEA's beauty and personal care market projected to reach $47 billion by 2027 according to McKinsey & Company reports, with the region is attracting interest from key industry players around the world.
"Again, Beautyworld Middle East has proven itself as the industry's chosen platform for connection, inspiration and global trade opportunities" said Flyn Roberts, Portfolio Director at Messe Frankfurt Middle East, organisers of Beautyworld Middle East 2023. "Visitor numbers this year have surpassed even our own projections, and it is especially encouraging  to witness the growth in international participation, with a 33% increase in attendees from the Asia Pacific region and 28% from both the Americas and the GCC. A combination of quality, insight and innovation are the key industry drivers for global interest in the Middle East, motivating us towards delivering bigger and better shows in future editions of Beautyworld Middle East" continued Roberts.
International participation across all show sectors has proven fruitful for exhibitors from around the world, with those keen to enter the regional market as a key driver. Riding the wave of interest in Korean beauty, 37 companies participated through the Gyeonggi Province Economic and Science Promotion Agency and enjoyed 597 consultations (valued at USD 13.72 million) and 523 contract promotions (worth USD 9.293 million).
Tamara Bakir, CEO and Co-founder of US based Manifest Cosmetics who chose Beautyworld Middle East for the company's regional launch says "The show has been an incredible experience for Manifest Beauty, the opportunity to introduce our products to the local market, receive feedback and research from peers and professionals from around the world has been amazing."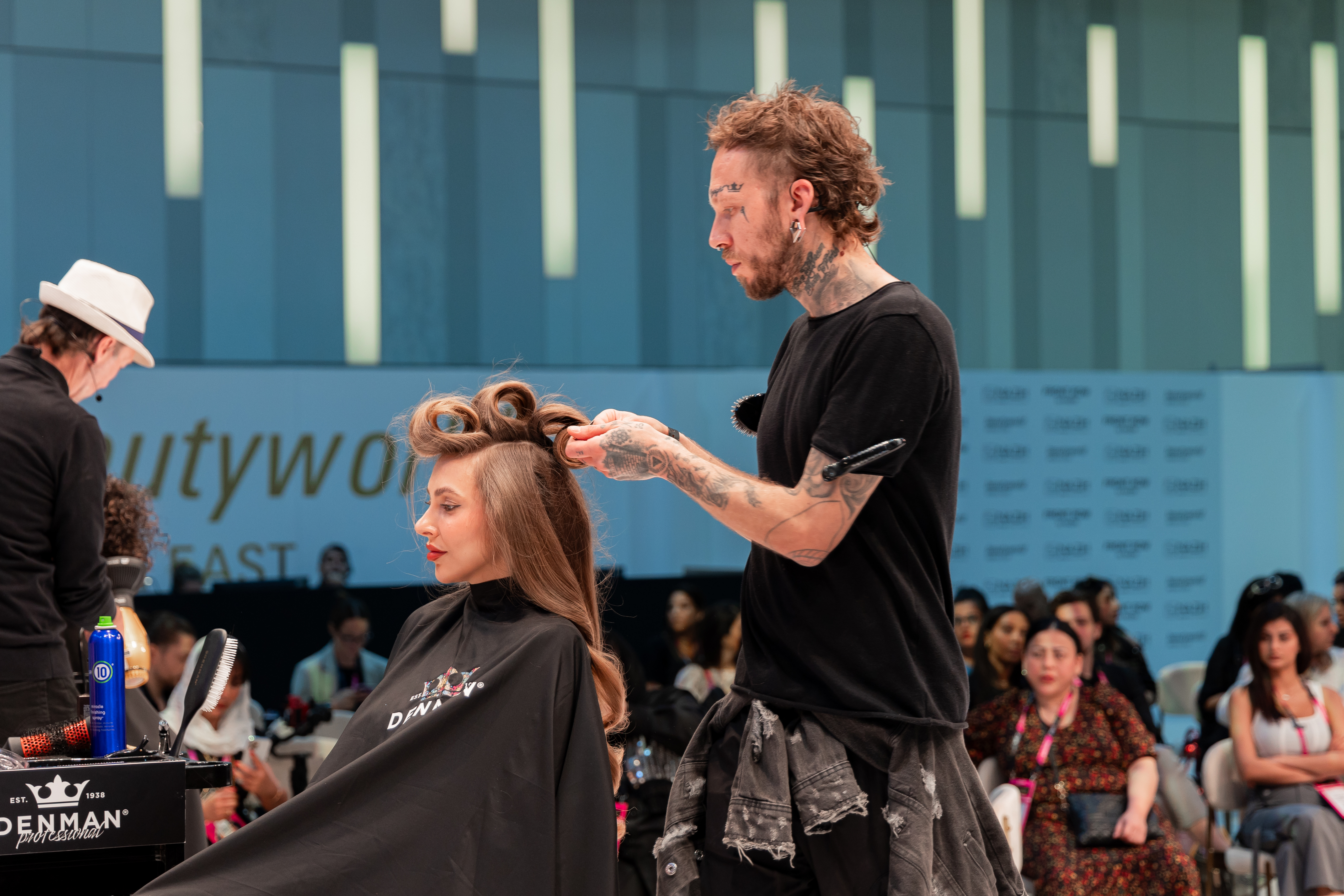 Pakistan based Soneri Care exhibited alongside 35 other companies from the country. Marketing Manager Bisma Khan said "Meeting our clients from many different countries at Beautyworld Middle East and introductions to new markets are the highlight for us, and presents great business opportunities - we hope to participate again for years to come"
Beautyworld Middle East included pavilions from Pakistan, China, Italy, Japan, Korea, Turkiye, the United Kingdom, the United States and others countries that showcased fragrances, cosmetics and skincare, beauty tech, personal care and hygiene, hair, nail and packaging products and services.
Show highlights included the return of the Next in Beauty Conference with a keynote by Emirati skincare entrepreneur Salama Mohamed, while the Front Row by Nazih Group stage saw engaging and entertaining demonstrations from global educators and artists across hair, skincare, nails and beyond, alongside the Nail It! competition.  A chance to celebrate the top people and products of the beauty and wellness industry was provided at the Beautyworld Middle East Awards, with a gala evening held on day two of the exhibition receiving over 500 nominations across 16 categories. Ali Asgar Fakhruddin, CEO of Sterling Perfume Industries was recognised for his lifetime achievement across his 40-year career in the regional beauty industry.
The opportunity to become the 'Signature Scent' of the 2024 show saw 15 international fragrance houses take part in the annual competition where visitor votes were counted to crown Jean-François Thizon, Perfumer at Parfex the winner with his unique 'Golden Light' selected as the official scent for Beautyworld Middle East.
Beautyworld Middle East attendees are promised an unparalleled opportunity to expand professional networks, discover new products and unlock the tremendous business potential in one of the world's key trade hubs. The 28th edition will be held at DWTC from October 28th to 30th, 2024.
For more information, please visit the Beautyworld Middle East website - https://beautyworld-middle-east.ae.messefrankfurt.com/dubai/en.html