The region's largest international trade fair for the beauty industry.
In a dynamic, ever-changing sector like beauty and wellbeing, Beautyworld Middle East has remained the go-to trade show for an incredible 25 years, and is all set to reassert its dominance this year. The stage is set for the 26th year, where leading international, regional and local exhibitors will present new products, trailblazing trends and sparkling innovations.
The turnout at last year's show was especially inspiring, since it was the region's first in-person international beauty trade show in 2021. Beautyworld Middle East hosted 891 exhibitors from 53 countries and featured 17 dedicated country pavillions. Over 31,400 visitors from more than 100 countries witnessed the future of beauty taking shape.
A glimpse of what to expect at Beautyworld Middle East 2022
Some of the 2022 exhibitors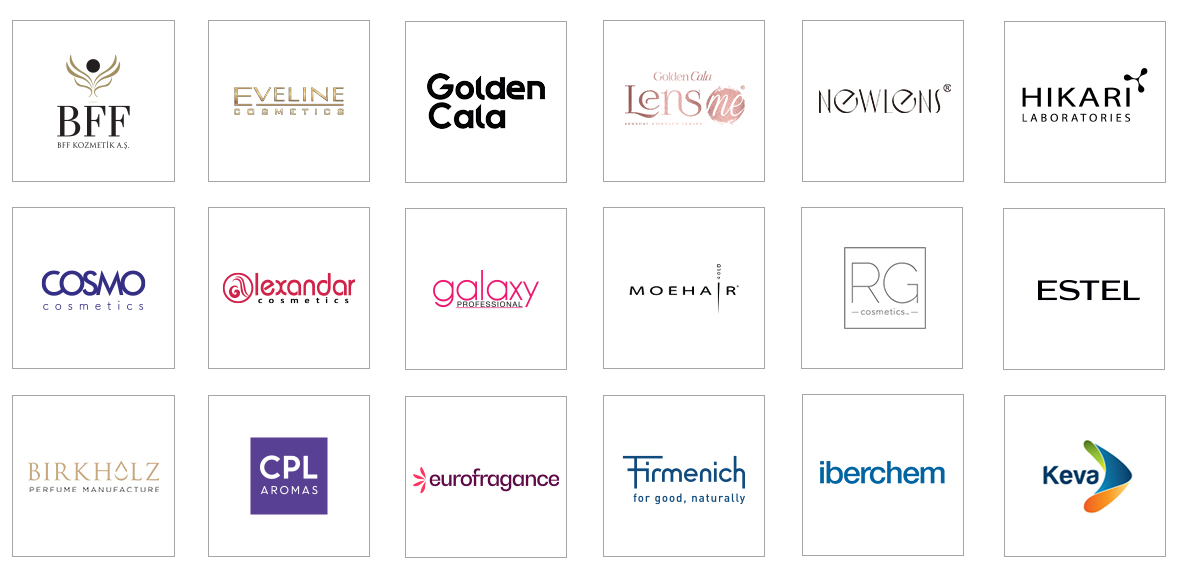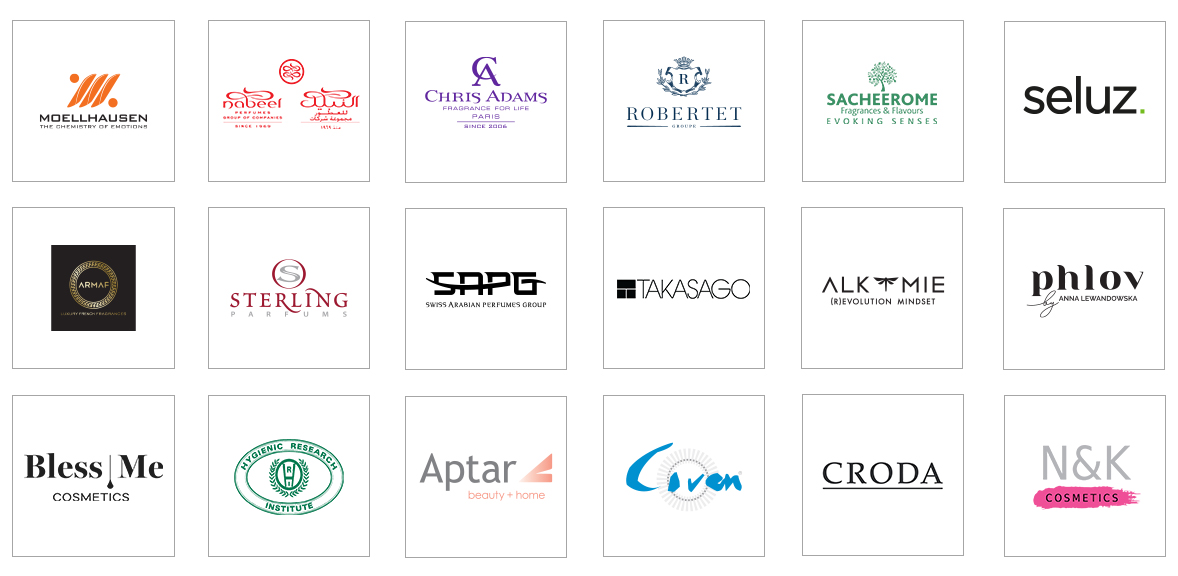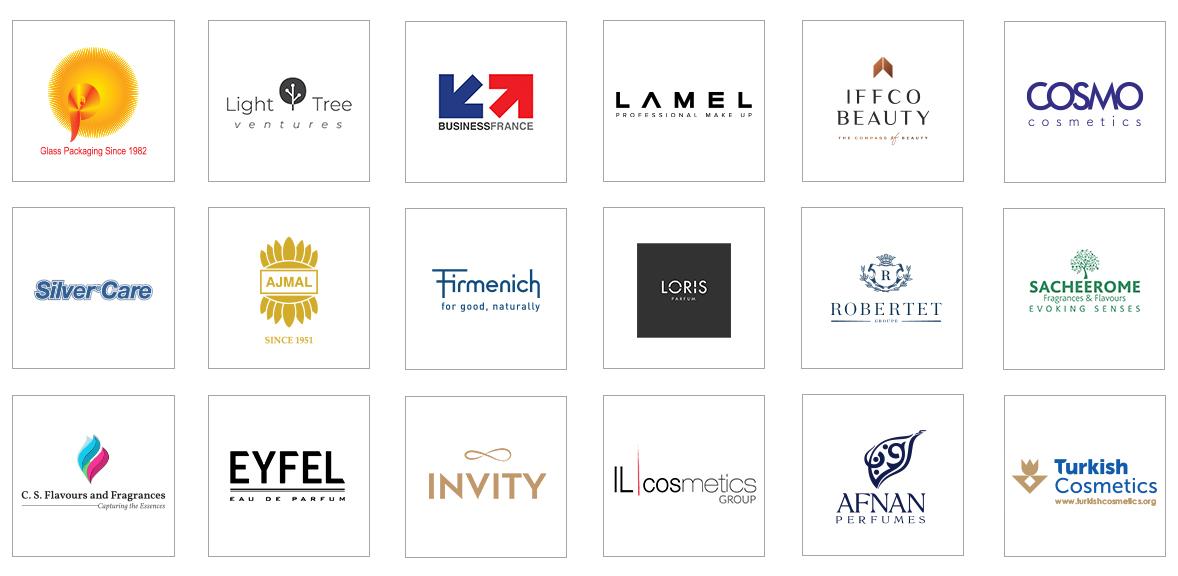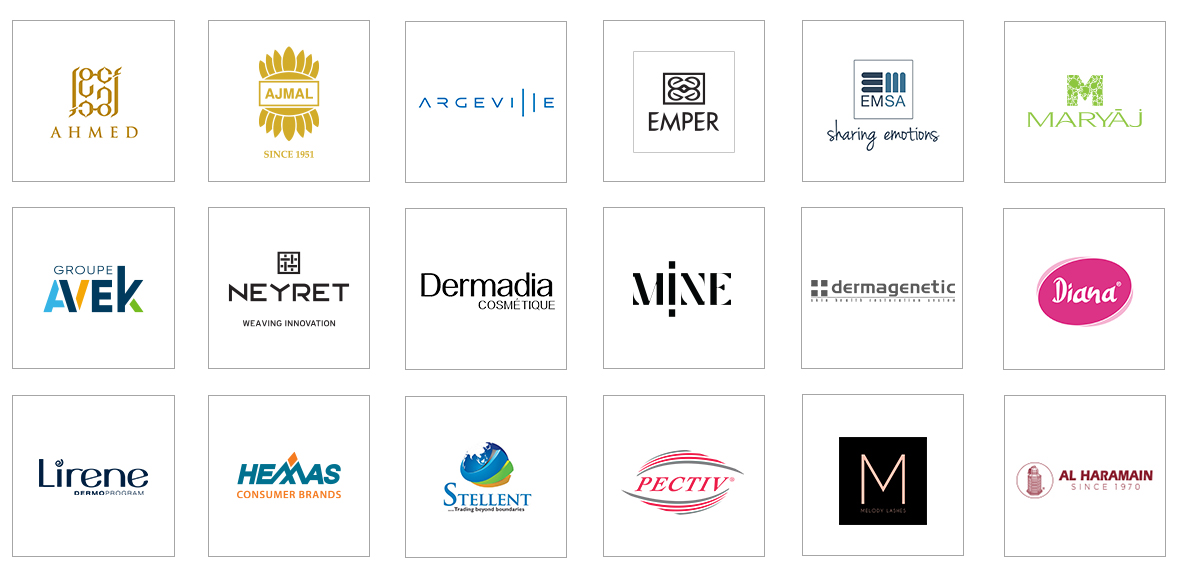 Hear from our exhibitors & visitors
"This is my second time visit to Beautyworld Middle East and very excited to be here. It is actually very interesting, I get to meet a lot of different people from different backgrounds different nationalities and different types of products. Things we don't have in the United States so we find them here at the show. Beautyworld Middle East has been very eye-opening for us as it offers a variety of products from different countries."
"This is my second time visiting Beautyworld Middle East. Furless has been in the industry for five years. I really loved visiting this year. I felt like this year it was a lot more international. I got to meet with industry colleagues, network a lot more than the previous year and meet a lot of new brands. "
"I am really happy to visit Beautyworld Middle East. This is my first time as a visitor and found a lot of business in the show by networking with people visiting from different countries. It's really an interesting exhibition and highly recommended for all beauty professionals."
"Iberchem is in its 10th year of participating with Beautyworld Middle East and every year is successful. This year the stand is buzzing for us. We were not expecting this much crowd because of the pandemic. We thought people would be afraid to travel because of COVID but not at all people are back in the show. We got a lot of visitors from Asia, Middle East, Africa and Europe. "
"For us, Beautyworld Middle East is a beautiful and the most important place to exhibit our creativity, our perfumes and other products. We have quite a variety of customers coming from all over the regions mostly from Oman, Saudi Arabia, UAE, Pakistan & India. We were not expecting this flow and we are very happy to see such a good flow, as a lot of customers and a lot of meetings."
"It was a great decision to be here this year for Beautyworld Middle East as we get to meet all our partners from different countries in the Middle East. We can see lots of people of different nationalities around the world attending this great Beautyworld Middle East. Our visitors came from different countries in GCC. We also had people visiting from Azerbaijan. Palestine and Romania. It is a great show and very successful and fruitful for us."
"Beautyworld Middle East has given us chance to meet our customers again after almost 2 years which is a very long time. So we are very happy to be in this exhibition and to present our brand today at this event. We are meeting so many visitors from different parts of the world like from Brazil, Europe, Africa, Middle East, Iraq, Yemen, India and China. The experience at Beautyworld Middle East has been amazing."
"Being back to Beautyworld Middle East was a really very right decision. I was not expecting that we will be having this much traffic on first day of the show. We have continuous meetings and visitors from West Africa, GCC countries, from Levant region and even from North Africa It's a really good platform to have them all here."
"This year show is excellent, more than what we expect. It was really good as we can see a lot of quantity and quality visitors. It is more than what we expect. We saw the visitors from all middle east and north Africa mostly and little part of Asia but mostly from North Africa."
"Beautyworld is one of my favourite shows. The excitement, the atmosphere, the people, the energy, and the diversity is second to none. At this show, I met all kinds of people from all types of world."
A spotlight on our most engaging show sections