●       Get front and centre with 'Front Row' by Nazih Group - a visionary show highlight that captures the spirit of Beautyworld Middle East and presents the latest in new industry developments.
●       Education, demonstrations and expert talks that combine over three unmissable days at the region's largest international trade fair for the beauty and wellness industry, at the Dubai World Trade Centre (DWTC) from 30th October – 1st November 2023
●       'Nail It!' by Nazih Group returns as the premier creative competition where the extraordinary talents of beauty professionals combine to share the best in nail artistry live on stage, with expert judges and international competing brand teams.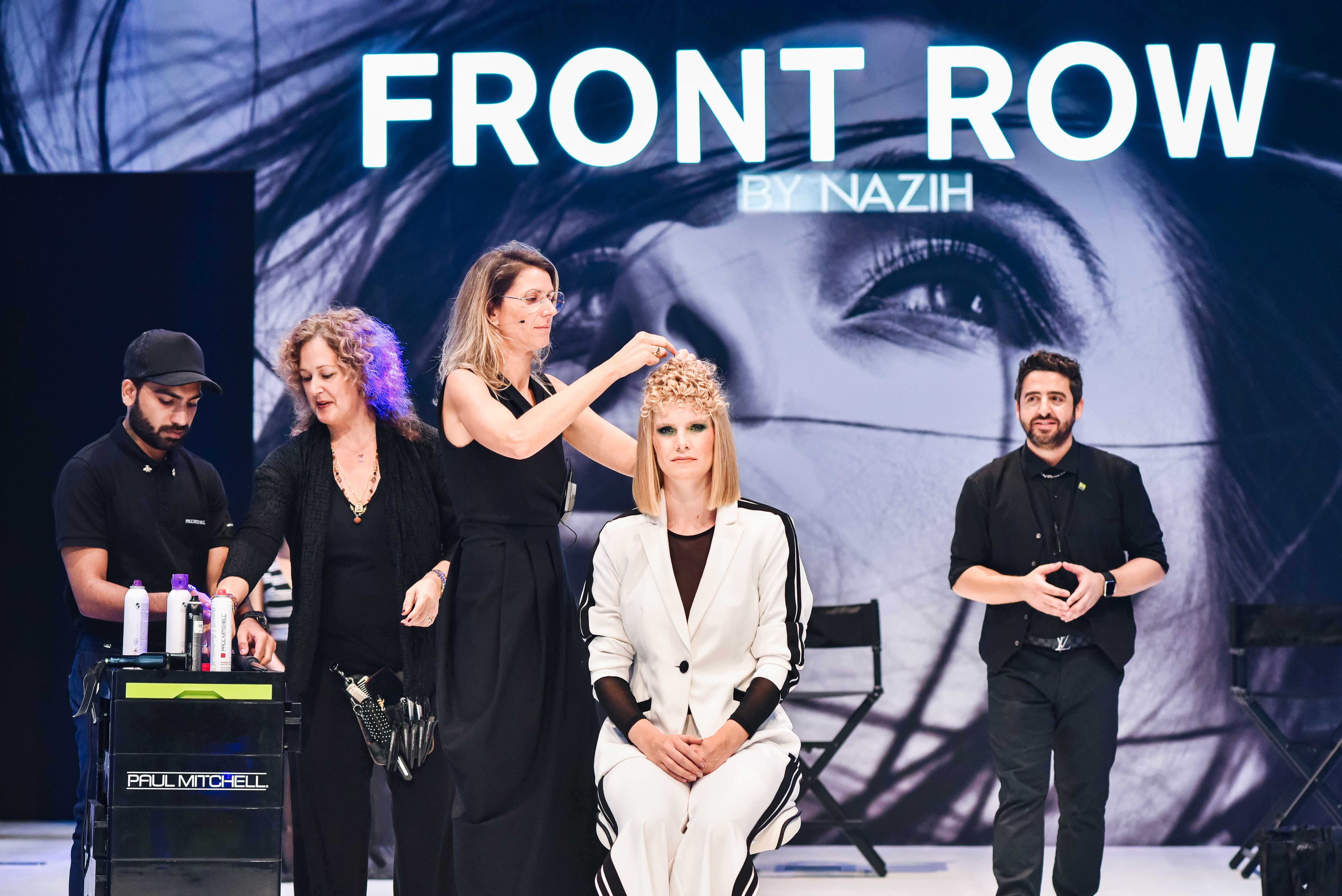 Dubai, UAE: The Beautyworld Middle East stage is set for an unmissable three days of expert demonstrations and insightful talks from beauty and industry pioneers. Front Row by Nazih Group is back to celebrate the vibrant spirit of the beauty industry like never before. Bold, evocative and popping with colour, the Front Row agenda for 2023 is bursting with evolving trends, the brightest brands and its finger on the international beauty pulse. Nail It! by Nazih Group adds another amazing display of competitive creativity from the rising stars of the nail technician industry, redefining the art of nail care.
With another packed agenda, Front Row by Nazih Group features participating brands Babyliss PRO, Denman Professional, GHD, Guinot, It's A 10, Saphira and John Paul Mitchell Haircare. Global experts presenting from the stage include Zeina Nasr, Skincare Educator for Guinot;, Saphira Greenberg, CEO of Saphira; Liana Roberti Galstyan, GHD Educator; Jay Nouri, CEO, L3VEL; Carolyn Aronson, Founder, It's a 10 Haircare; and Brandon Messinger, UK Ambassador for Denman Professional. Front Row by Nazih Group puts the professional right in the centre of the most innovative developments and trends in an entertaining and engaging format, with an avant-garde set up promised that mirrors the industry segments including hair, make up, nails and beyond.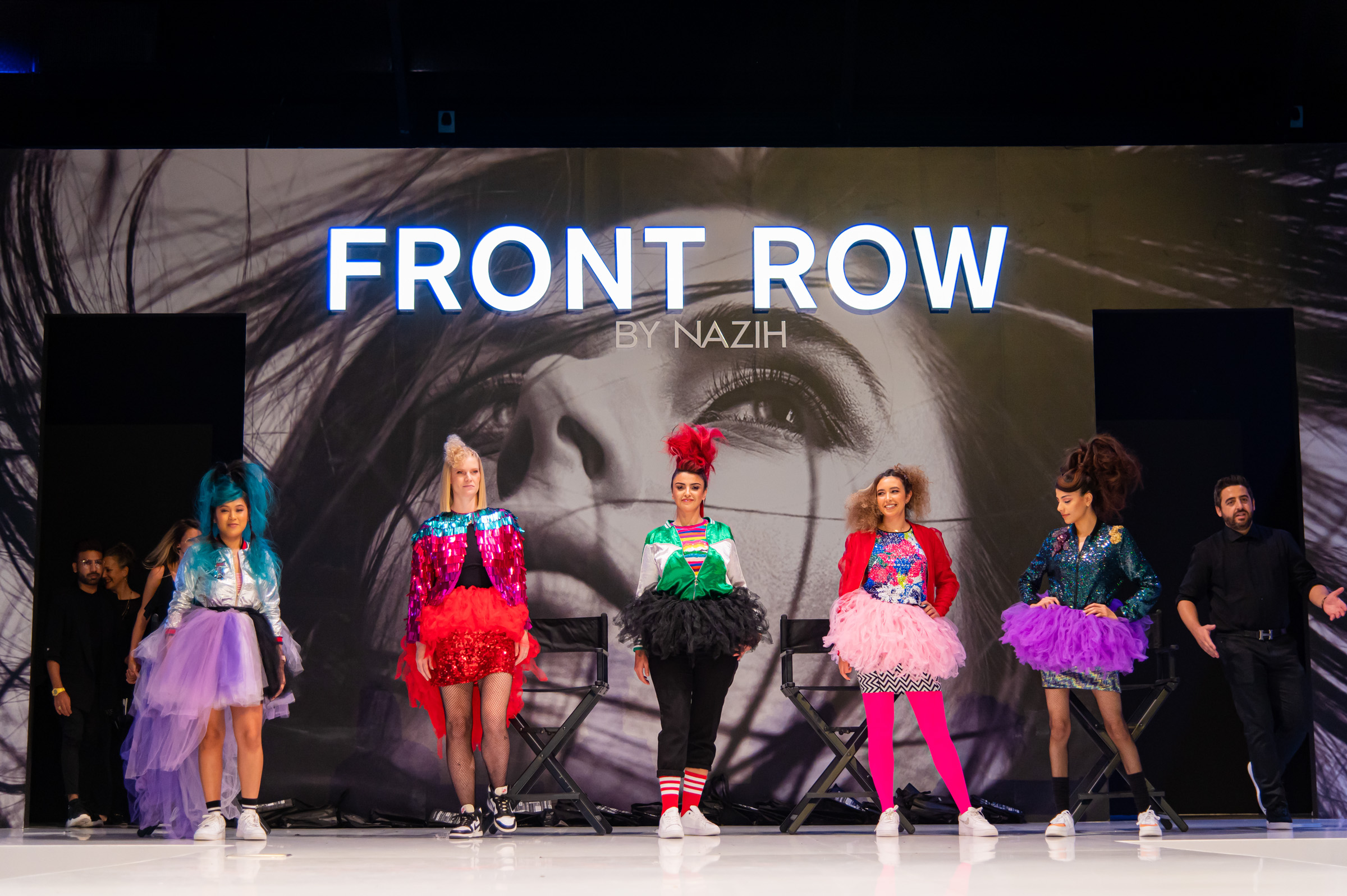 "We are thrilled to bring Front Row by Nazih Group to Beautyworld Middle East again for 2023," says Abdou Hamad, CCO at Nazih Group. "To be able to bring engaging and educational demonstrations to the audience of key industry players across three days is wonderful. And of course it is so much fun to see too."
The Nail It! by Nazih Group competition sees the region's most talented nail artists battle for glory over three days on stage. International  judges, Nail Educator with Nazih Group, Natalia Gaydarenko and Suzanne Clayton, Head of Education and Brand Development for Louella Belle, and UK distributor for Artistic - with 25 years award winning industry experience between them, will score participants across six categories. Day one features Sculpting Polygel and Gel Tips Nail Extensions, with Sculpting Liquid and Powder and Hard Gel Tip Overlay competing on day two. The final day of Nail it! features the Gel Polish Manicures and Free-Theme Nail Art competitions. Winners are announced and awarded at the end of each day's judging on the Front Row main stage. Nail It! features participating products and tools from international brands including Artistic Nail Design, Credo Solingen and Bandi.
"Front Row by Nazih Group is always a highlight of Beautyworld Middle East," says Flyn Roberts, Portfolio Director at Beautyworld Middle East organiser Messe Frankfurt Middle East. She continues, "The beauty industry thrives on the value of visual demonstration and the chance to learn and improve skills and expertise is continually acknowledged by trade visitors as one of the most important reasons for attending. I'm also very much looking forward to seeing the Nail It! competition highlight the creativity and talent here in the region to visitors from around the world."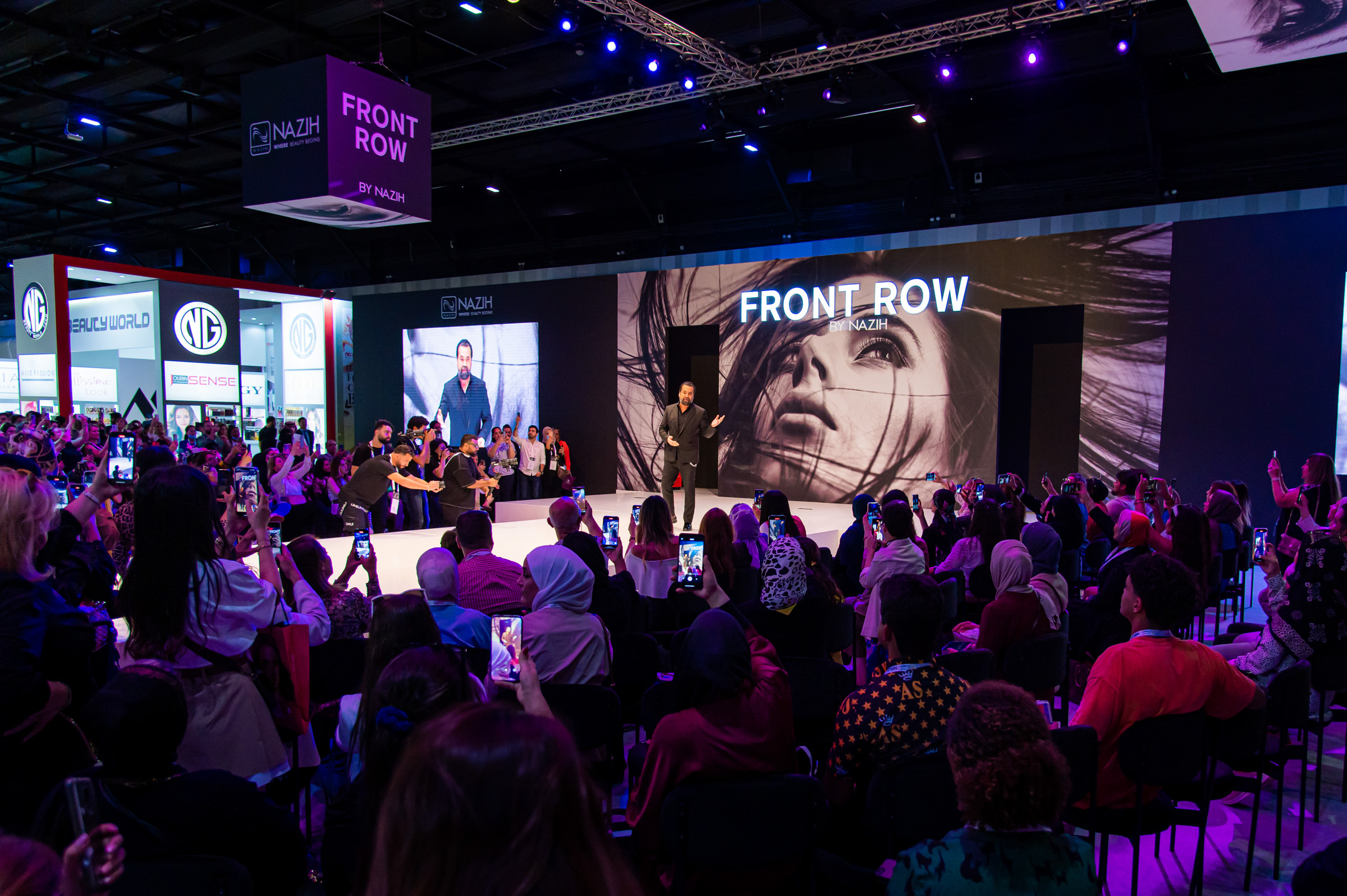 Beautyworld Middle East is expected to welcome over 1,700 exhibitors from around 60 countries, across various sectors including Supply Chain & Services, Fragrance, Cosmetics & Skincare, Beauty Tech, Personal Care & Hygiene, Hair, Nails and Salon Supplies and Clean + Conscious.  Stay ahead of this dynamic and fast-evolving market on 30 October – 1 November to unlock a world of possibilities at Beautyworld Middle East 2023.
For more information, please visit the Beautyworld Middle East website - https://beautyworld-middle-east.ae.messefrankfurt.com/dubai/en.html
Media wishing to attend the show can also register here - https://registration.infosalons.ae/BWME23DU/Media/MesseFrankfurt/Welcome