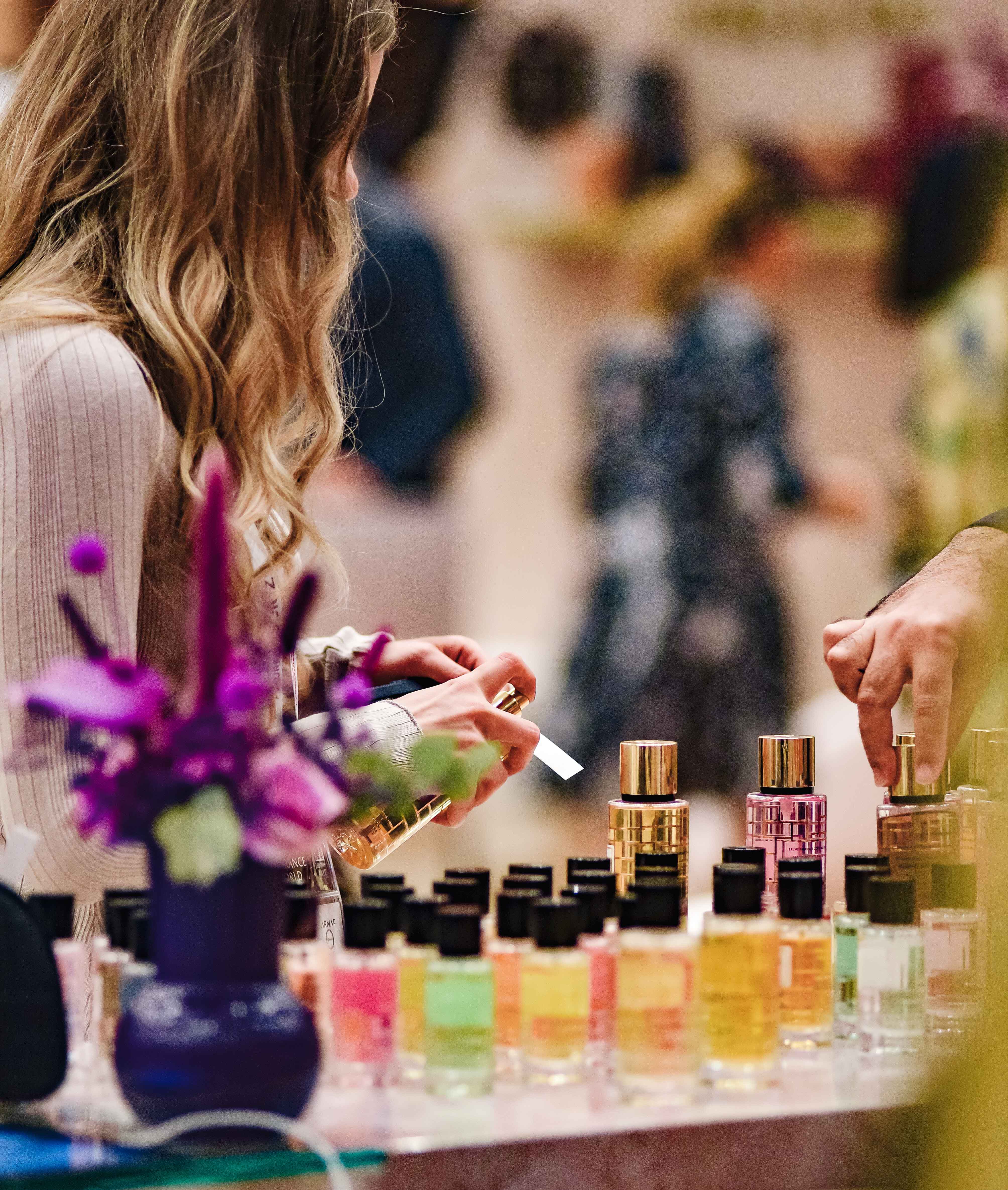 Dubai, UAE: Organisers of the 26th edition of Beautyworld Middle East, the region's largest international trade fair for beauty, hair, fragrance, and wellbeing, have hailed the recent three-day show at Dubai World Trade Centre as the most successful in the event's history.
This year's Beautyworld Middle East, which took place on the 31 Oct – 2 November, played host to a consortium of leading international, regional, and local exhibitors and beauty industry game-changers from 66 countries, featuring 27 dedicated country pavilions, and displaying the latest products, services, and technology.
And Flyn Roberts, Show Director at event organisers Messe Frankfurt Middle East, said now that the dust has settled, it is clear that this year's show raised the bar once more on what the region's leading beauty industry trade show represents.
"Beautyworld Middle East 2022 was without doubt our biggest and best edition yet," said Roberts. "With so many people – both visitors and exhibitors – engaging over the three days, it really demonstrated the growth of the beauty industry within this region. This was our most successful, best-attended, and most innovative show since the event first started 26 years ago. Now the focus turns to next year and continuing to champion the influence and opportunity for the business of beauty here in the Middle East."
Abdul Mateen Dhamma, founder and CEO of Dhamma Perfumes, was just one of a host of returning exhibitors at this year's event. Dhamma Perfumes have been attending for the past decade and a half and can easily recognise the evolution. "This is our 16th year at the show, and it has always been a pleasure to be a part of Beautyworld Middle East," he said. "We initially came to Beautyworld Middle East with a B2C focus; we would find potential customers at the show and touch base with them after the show was over.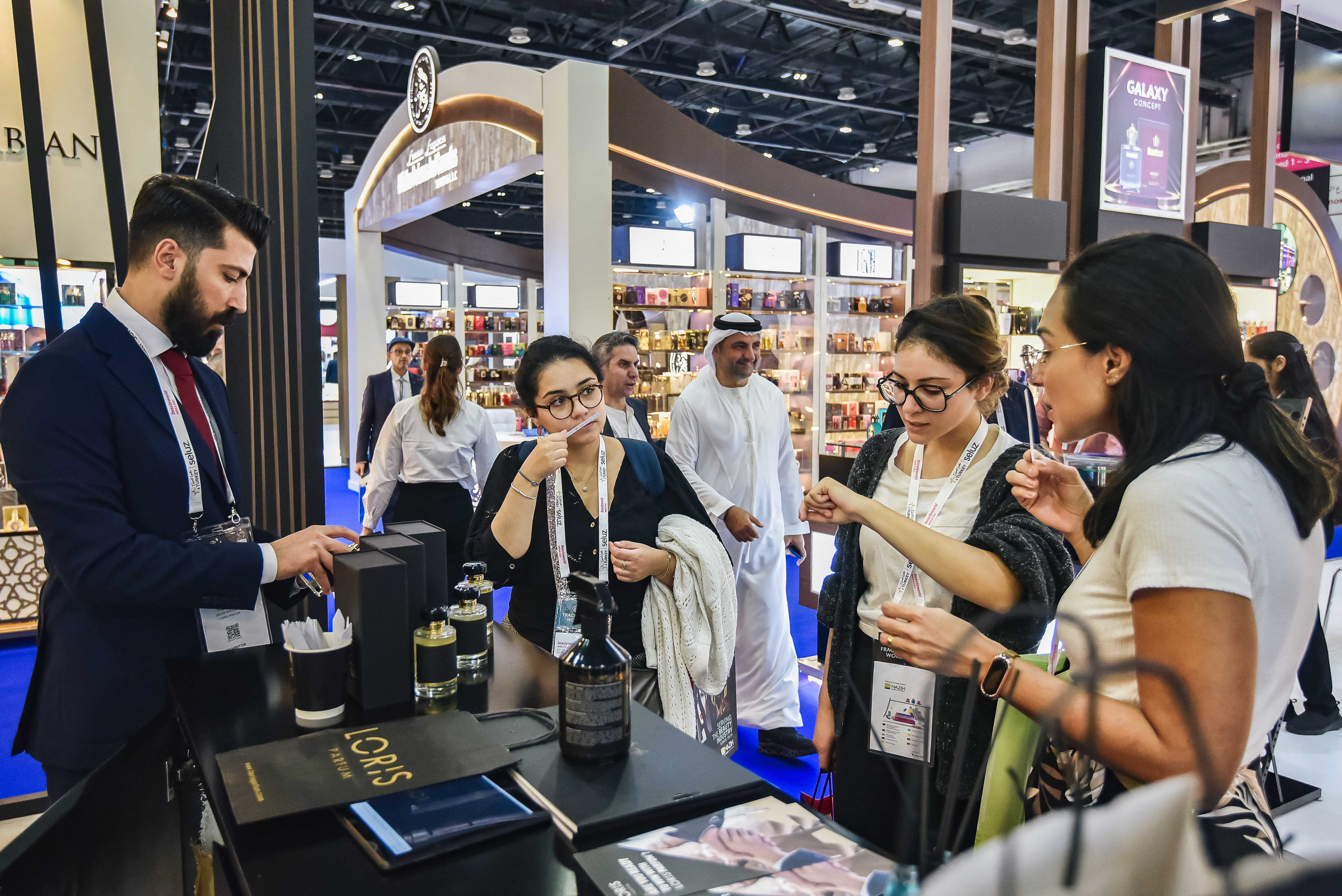 "However, over the past years, Beautyworld Middle East has not only attracted various buyers and customers from the region but has made Dubai the global hub for upcoming fragrances, beauty tech and skincare. The show has also consistently proven to be beneficial for our brand, portraying significant year-on-year growth."
This year's event attracted more than 52,000 visitors from 139 countries, cementing its position as the largest international beauty trade expo in the area. Demonstrating its significant growth over 26 years of achievement, the 2022 iteration emphasised cutting-edge innovations and highlighted new trends and technologies.
"This is my first time at the show and I'm visiting as an aspiring makeup artist within the region," said student Saira Khamis. "I flew in from Lebanon to attend the show and have heard from some of the leading experts in the industry over the past three days. Beautyworld is far more than what meets the eye, and this has been an enriching experience. From skincare to haircare, nail care and beyond – I will definitely be returning to attend the show again next year."
This year at Beautyworld Middle East, British fragrance sensation Jo Malone headlined the 'Next in Beauty' Conference. In front of a packed house of standing room only, she shared her motivational tale of artisan beginnings and international success, followed by a live demonstration of her brand-new "Fragrance Tapas" experience.
For the second time in the exhibition's history, 16 top worldwide fragrance companies were challenged to design and create their own interpretation of a bespoke scent, inspired by the essence of the region.
Visitors were able to cast their vote in a blind sampling, with the winner, Cyber Blend by Benoît Vittet, Head of Perfumery at Jean Niel Sas, crowned the winner after coming in second at last year's inaugural Signature Scent competition.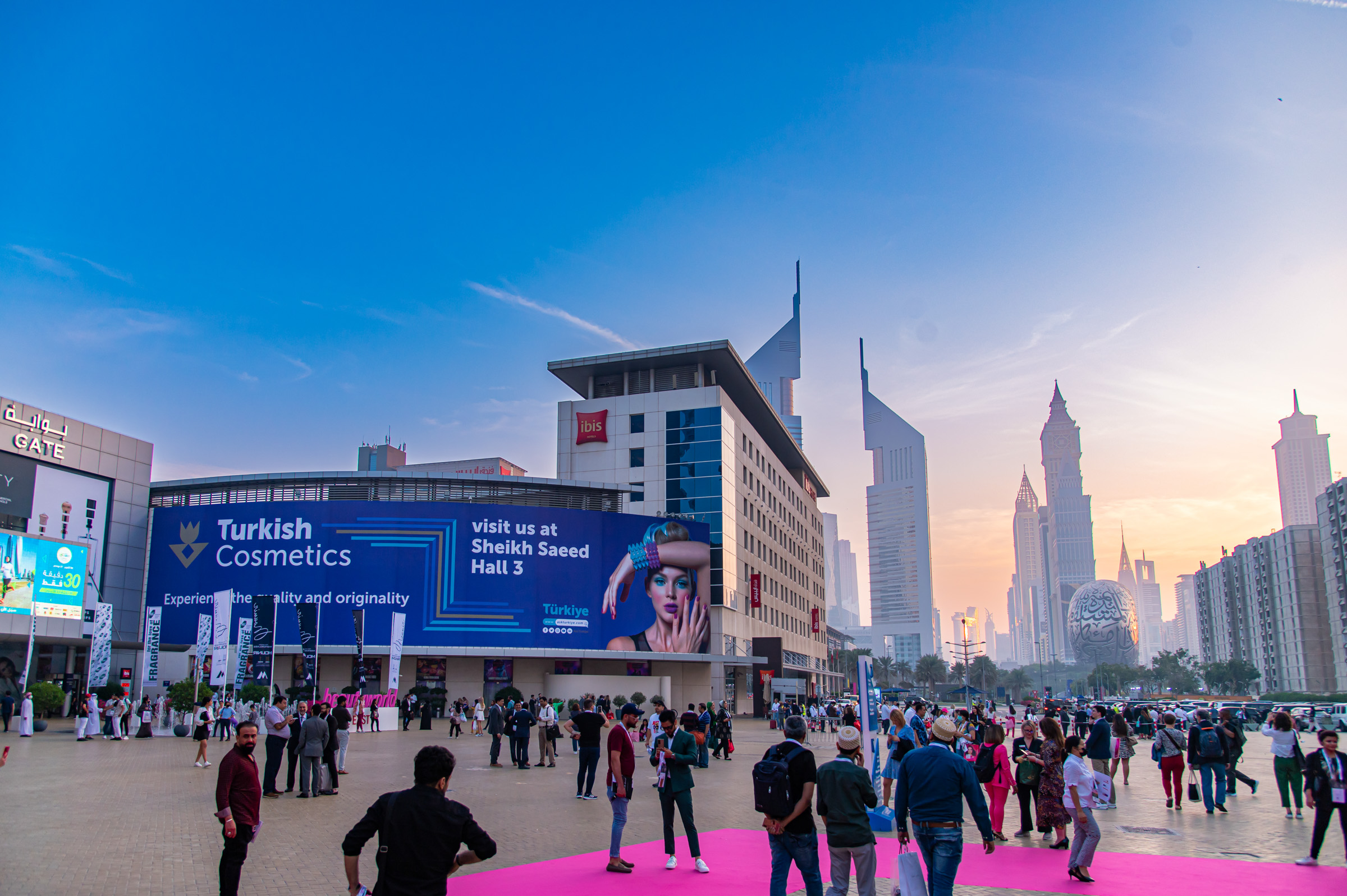 Also, for the first time at Beautyworld Middle East was international exhibitor MINE. CEO Mila Kirk revealed attending the show has been on her radar since the company was first founded. "It's been such an incredible experience," said Kirk. "Within the first couple of hours, our stand had hosted interest from numerous potential customers and business partners, providing us with the confidence of the product establishing itself in the MENA region. We look forward to returning next year, bigger and better!" 
Fragrance Compounds & Finished Fragrance, Hair, Nails & Salon Supplies, Machinery, Packaging & Raw Materials, Personal Care & Hygiene, Natural & Organic and Beauty Tech, which showcased all the latest industry innovations and beauty solutions.
The show also hosted the Beautyworld Middle East Awards, which received more than 150 entries and celebrated both local and international beauty brands across 13 categories, including Homegrown Brand of the Year, Digital Marketing Campaign of the Year, Cult Classic of the Decade, Consumer Fragrance of the Year, and more.
Beautyworld Middle East will return to Dubai World Trade Centre next year, from October 30 to November 1, 2023. For more information, visit  https://beautyworld-middle-east.ae.messefrankfurt.com/dubai/en.html.
Tags