●       With over 1.5m followers on Instagram and ranked #11 in Forbes '50 Women Behind Middle Eastern Brands' Emirati Salama Mohamed is founder of Peacefull and one of the region's most inspirational beauty entrepreneurs.
●       The Next in Beauty Conference brings up to the minute insights, talks, trends and panels featuring regional and international experts and practitioners at Beautyworld Middle East - the region's largest international trade fair for the beauty and wellness industry.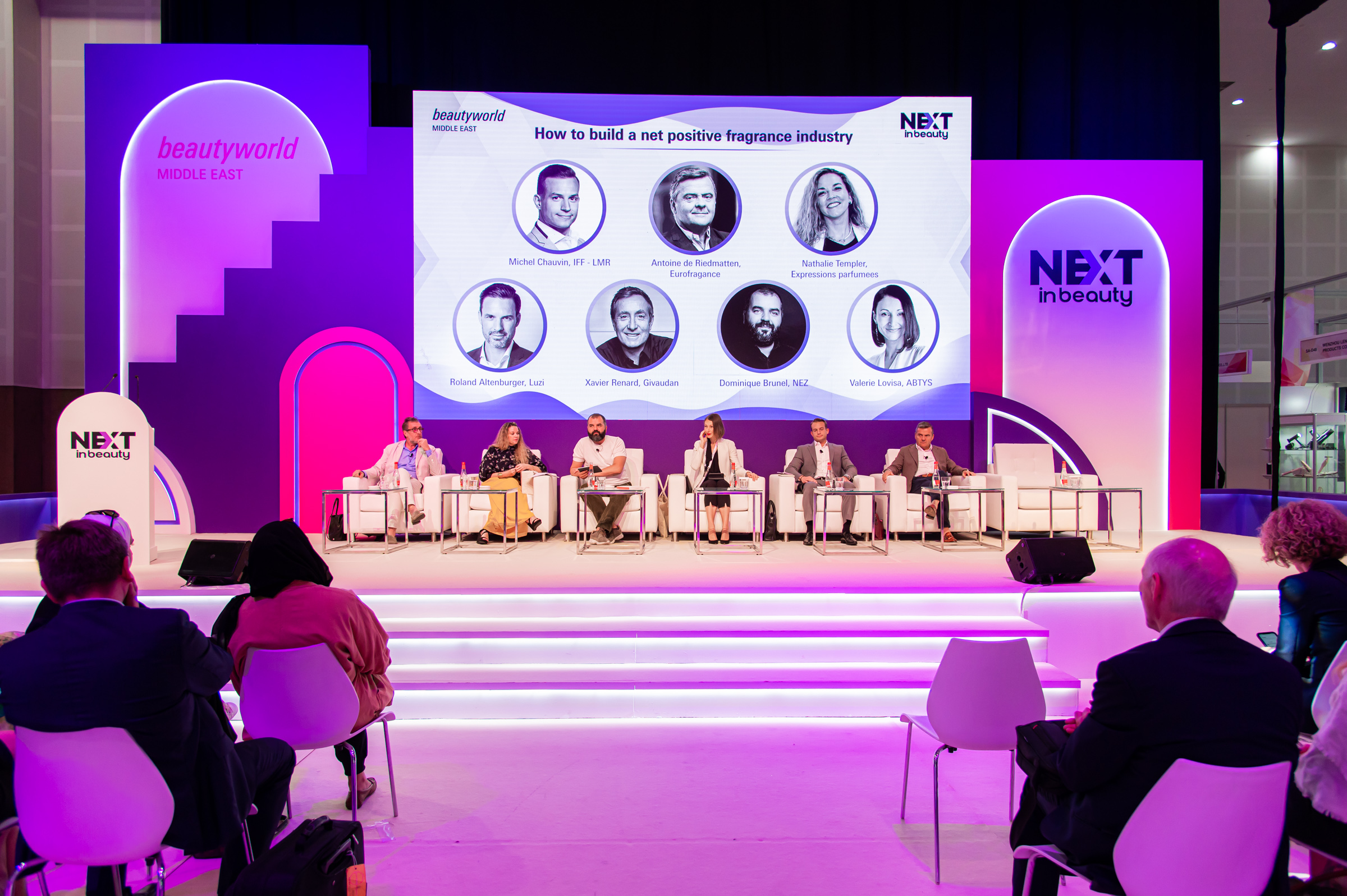 Dubai, UAE:  Renowned Emirati skincare entrepreneur, Salama Mohamed will take to the stage at Beautyworld Middle East later this month, detailing her inspirational journey as part of the three-day show's Next in Beauty Conference. Mohamed, who has achieved global success with her homegrown Peacefull brand, will be the keynote speaker at the region's largest international trade fair for beauty, hair, fragrance and wellbeing. Beautyworld Middle East runs from 30th October to 1st November at Dubai World Trade Centre.
In a one-on-one conversation with Lauren O'Connell, Beauty Editor of Cosmopolitan Middle East, Salama will share her personal experience and the inspiration behind the launch of her skincare brand Peacefull. Exploring the complexities faced by Arab women in the ever-evolving beauty and wellness sector, she'll reveal her transformative journey from content creator to entrepreneur. Additionally, she will discuss the profound impact of her Emirati heritage and the science underpinning Korean skincare on the creation of products tailored to the unique conditions of the Middle East region.
"Stepping onto the world stage at Beautyworld Middle East is a true honour," Salama noted. She continued, "As the coveted exhibition unites all aspects across the beauty industry, I'm excited to share Peacefull's journey and what it means to be an inclusive, people-driven brand. I'm looking forward to meeting fellow entrepreneurs, aspiring young professionals and industry leaders, coming together over three days of boundless inspiration".
Flyn Roberts, Portfolio Director at Beautyworld Middle East organiser Messe Frankfurt Middle East said: "We're thrilled to have Salama Mohamed headline an exciting speaker line-up at our Next in Beauty conference this year. Sharing her unique perspective as an Emirati beauty and skincare entrepreneur, she joins a diverse mix of both international and local thought leaders who'll be sharing market intelligence, the trends and technologies that are disrupting the sector on a global level, and contributing to the markets growth and ongoing success."
Conference topics include environmental and sustainability challenges and opportunities for the industry. Diversity, inclusion and representation will also be covered alongside the influencer economy and emerging trends in wellness and personal care. Kicking off day is 'The Story of the Middle East: Health & Beauty in Sync' with analysis and insight from Amna Abbas, Euromonitor International, while day two concludes with insight and intelligence updates on 'Beauty and Personal Care Trends for 2024' from Kinshen Chan, Mintel.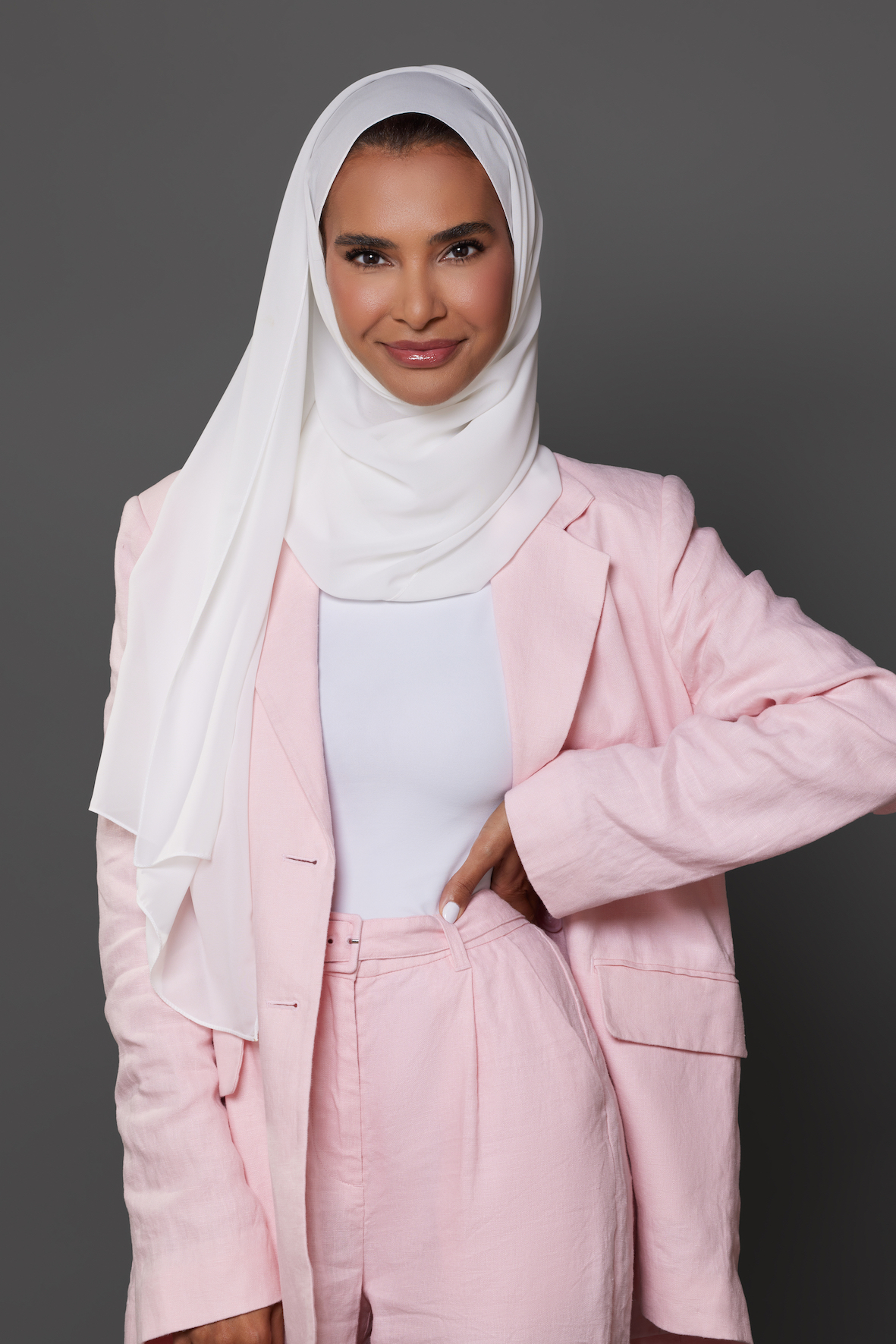 Natural hair care pioneers and founders, Ellen Rucker Sellers and Ione Rucker Jamison, of Rucker Roots will be joined by Tamara Bakir, founder and CEO of US based Manifest Beauty and Aleena Khan, Co-Founder CTZN Cosmetics to explore 'Diversity and Inclusion in Beauty: Facing challenges and embracing opportunities' whilst Nidhima Kohli, founder of Beauty Matching Engine will be looking at 'How to Leverage AI to Boost Business Growth'.
Sustainability will also feature heavily among the topics, with input from an incredible number of fragrance and beauty industry heavyweights as they discuss 'Building Sustainable Bridges in Perfumery: Grasse meets GCC for sourcing, production, and knowledge transfer,' in a panel that includes Valerie Lovisa, Consultant - Fragrance and Cosmetics at ABTYS; Emma Barber, Director at DGrade; Claire Lonvaud, Trainer at Cinquième Sens; Carole Biancalana, Fragrance Producer at Domaine De Manon; Julien Maubert, CSO of Robertet Group; Ali Junaid, Owner of Junaid Perfumes; and Xavier Blaizot, CEO of PCW France.
Caroline Bassoni, Director of Regulatory Affairs at Cosmed will present 'Going Green: What the EU's chemical strategy means to the beauty industry', while the 'Sustainable Innovation in the Perfume Industry' panel features a diverse group of experts, including Valerie Lovisa, Consultant - Fragrance and Cosmetics at ABTYS; Umut Yildiz and Meriem Bennami, Dapy Paris; Loïc Bouet, Techniplast; Anisha Oberoi, Secret Skin; Amna Al Habtoor, Arcadia and Gaelle Doré, Centdegrés.
The full Next in Beauty Conference agenda features an array of important industry sessions encompassing market intelligence, emerging trends, and revolutionary technologies reshaping the beauty sector on both a regional and global scale. As part of Beautyworld Middle East 2023, the three-day agenda will expose attendees to fresh viewpoints, new insights and advanced business strategies from a range of international trend analysts, key brand experts, educators and business leaders from around the world. Innovation, market trends and the Middle East's business landscape for a booming beauty industry will be explored between 30th October and 1st November.
The Next in Beauty Conference is one of several features taking place within this year's Beautyworld Middle East event. Attendees with visitor tickets to the exhibition can attend the conference, as well as many other features, for no extra cost.
Beautyworld Middle East 2023 promises an unparalleled opportunity to expand professional networks, discover new products and unlock the tremendous business potential in one of the world's key trade hubs. Stay ahead of this dynamic and fast-evolving market on 30 October – 1 November to unlock a world of possibilities at Beautyworld Middle East 2023.
For more information on the Next in Beauty Conference, please visit the Beautyworld Middle East website - https://beautyworld-middle-east.ae.messefrankfurt.com/dubai/en.html
Media wishing to attend the show and conference can also register here - https://registration.infosalons.ae/BWME23DU/Media/MesseFrankfurt/Welcome