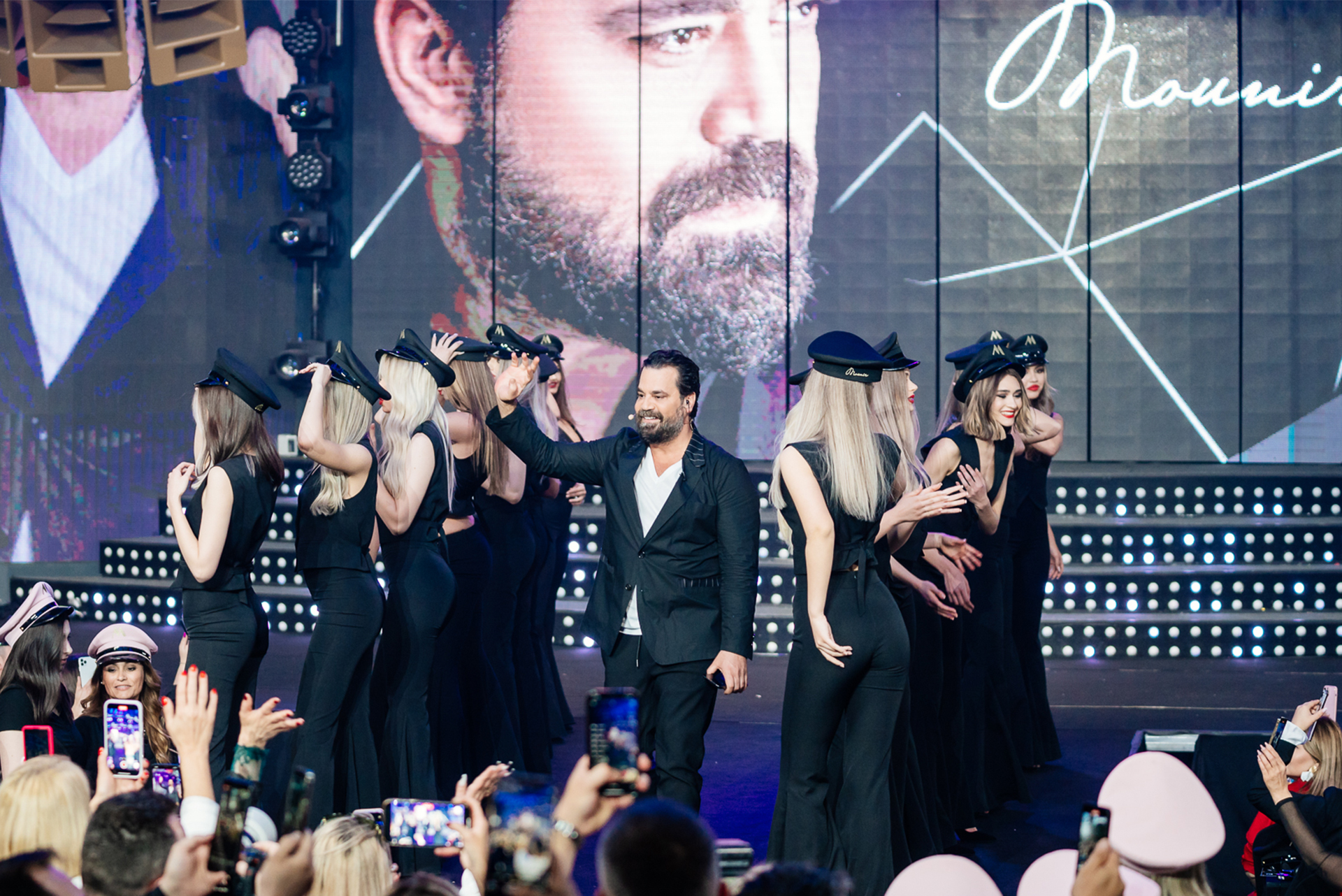 Dubai, United Arab Emirates:  Co-located with Beautyworld Middle East, celebrity hair designer Mounir is, for the first time ever, running a pair of exclusive eight-hour masterclasses at Dubai World Trade Centre on October 31 and November 1, promising to elevate attending hair designers' abilities, assist them in approaching common challenges from a new perspective and decipher the enigma of Mounir's famous hair transformations.
Regarded as the "Godfather of Hair Design", the Lebanese innovator is globally renowned for reforming the hair design industry in terms of training, technique, and commercial development, as well as his immeasurable influence on its public perception. For more than a decade, Mounir has transformed the hair design world through his mentorship on techniques by presenting numerous similar masterclasses around the world, from London to Paris, Istanbul to Bucharest.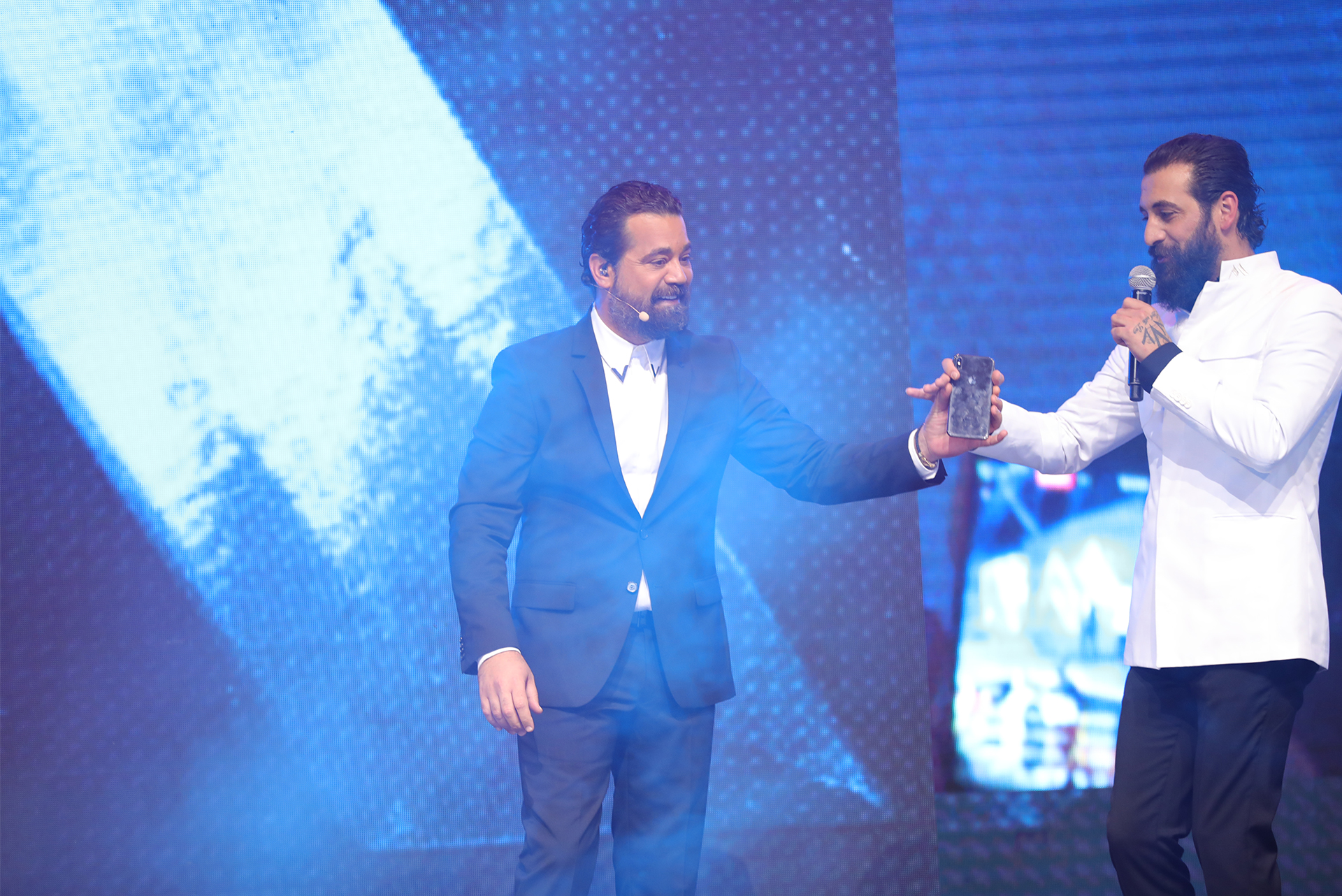 "It's always amazing to visit Dubai and meet the ambitious hair designers," said Mounir, who runs salons in the UAE, Lebanon, Egypt, Iraq, and Qatar. "Through my experience gathered over the past 21 years, my masterclasses teach hair designers ways to cross the threshold on both their abilities and their business. Attendees will witness three live transformations, three live toner applications, a multitude of formulas and its application techniques, and methods to troubleshoot common and intricate challenges."
"Beautyworld Middle East, as the region's leading platform for all things beauty, is the perfect fit."
The Mounir Masterclass aims to teach modern and advanced techniques for all hair types, with attendees learning how to overcome common challenges, introduce new techniques and guide on the ultimate use of the Mounir products. In particular, Mounir will provide exclusive insights into the secrets of this trade, including his famous toner formulas, techniques and tools used. Each individual attendee will receive a class completion certificate as well as a photo opportunity.
Just as importantly, Mounir will also share his knowledge on corporate expansion, franchising and increasing reputational reach. Much of his pioneering advice will be based on his own experiences transforming the global perception of hair design, as well as Group Mounir's global footprint, achieved in partnership with Creative Director Heqmat Abomar. Abomar's vision was instrumental in Mounir's incredible growth since 2011, and Mounir's Masterclass will inspire and enable a similar trajectory for attendees.
Mounir's ever-growing reputation led to the point that his revolutionary masterclass in Paris in 2019 attracted a staggering 1,500 attendees from more than 70 countries. He has more than seven million followers on Instagram and Facebook.
"Due to popular demand, Mounir's Dubai masterclasses will run for eight hours as compared to his traditional six hours," said Flyn Roberts, show director at Beautyworld Middle East. "Mounir is a world-renowned hair designer, and the first day is already sold out, with expectations for the second day to sell out soon. For that reason, I would urge anyone considering attending to act quickly to secure their tickets while they are still available."
Tickets for Mounir's eight-hour masterclass range from US$600 to US$1,000 and are available at www.mounirmasterclass.com. The classes will be conducted in Arabic with simultaneous live interpretation into multiple languages based on participants' language preferences.
Beautyworld Middle East is the region's largest trade fair for beauty, hair, fragrance, and wellbeing and will take place from October 31 to November 2 at Dubai World Trade Centre (DWTC)
Tags