Bold and brilliant innovations in beauty are set to dazzle st the 24th edition with many of the 1,800+ exhibitors using the show as a platform for exciting new product launches, brand new to the region.

Anubis Cosmetics – Anubis Barcelona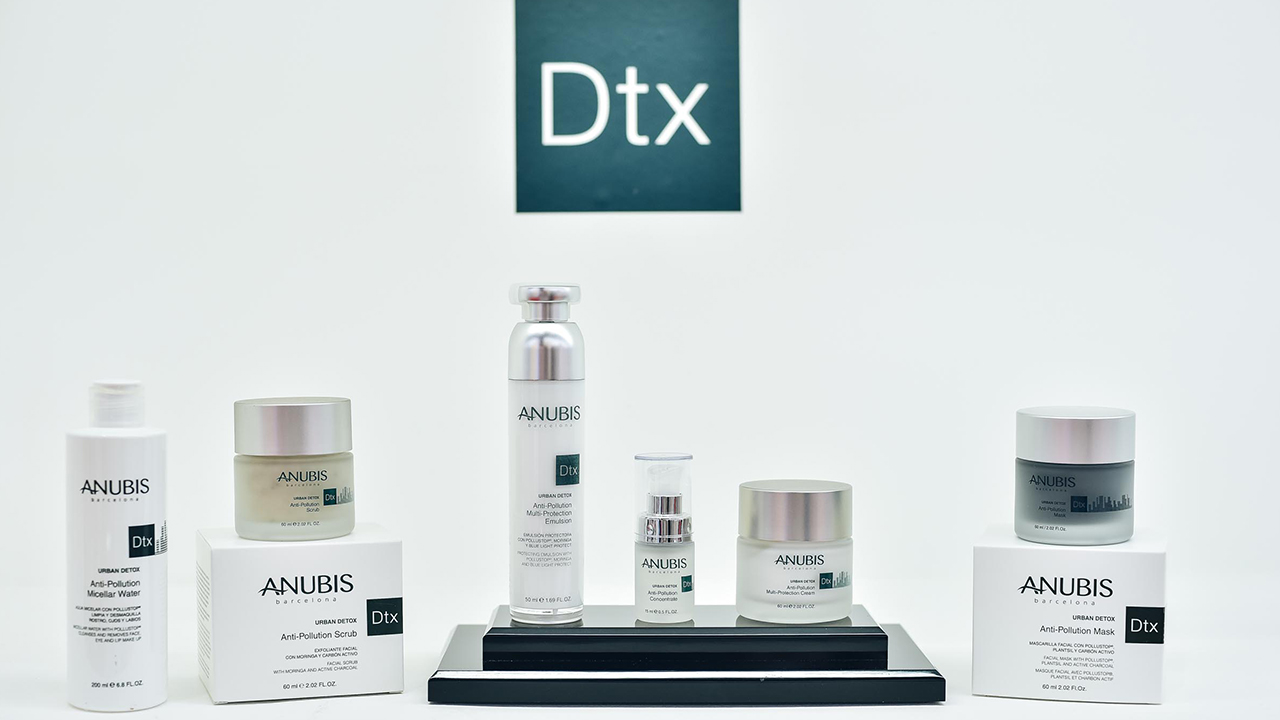 Sheikh Saeed 1-C26
Spanish manufacturer Anubis Cosmetics is launching its skincare line Anubis Barcelona for professional salons. The company is joining the cosmetic market trend offering three essential concentrates that provide specific solutions for different skin types. These include Ferulic Acid for an antioxidant and anti-ageing; Proteoglycans for a firming and illuminating effect; and Instant Beauty Flash for immediate tightening and anti-fatigue. 
Biokide – Baobab Moon Face Cream
Sheikh Saeed 2-D21
Biokide from France is launching its new range of cosmetics called Baobab Moon – a skincare with the key active ingredients of baobab oil, honey, shea butter and Aloe Vera. According to Biokide, Baobab oil has many virtues: soothing, healing and moisturising. The range comes in day cream, hand cream, lip balms, as well as skin masks.
Laboratories Majorelle – Collosol, Eau de Lait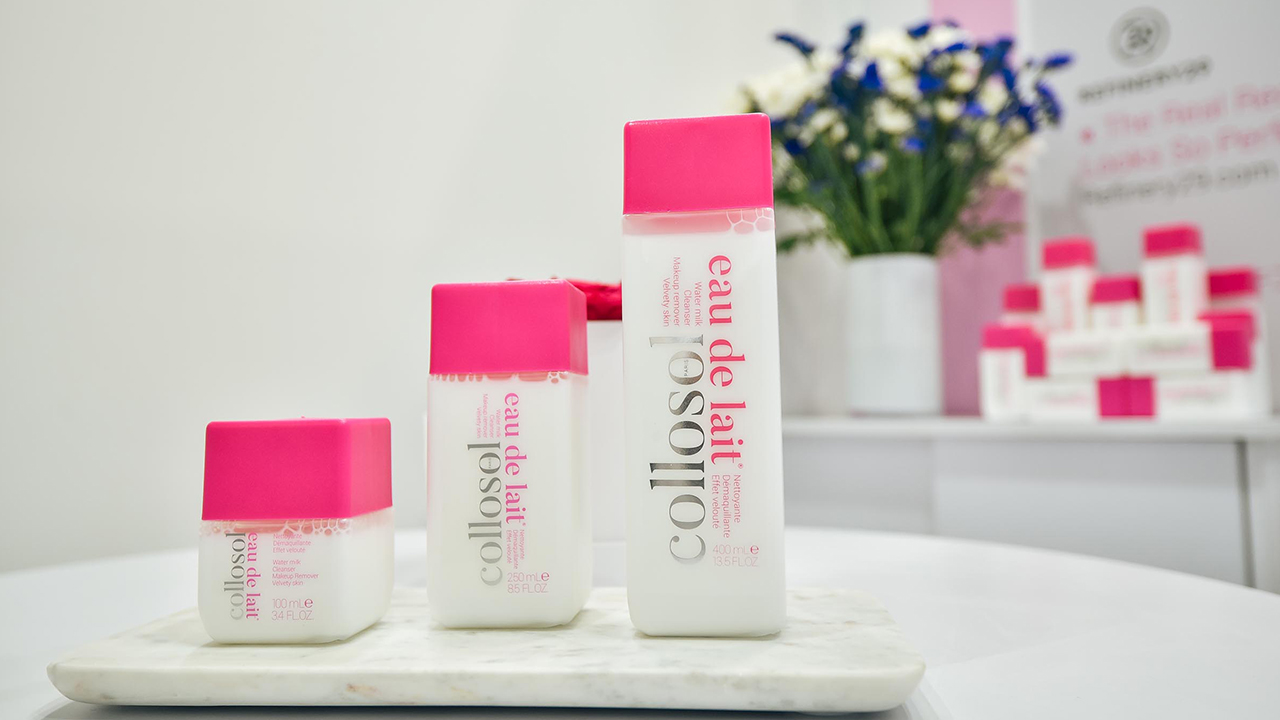 Sheikh Saeed 2-D39
Already hugely popular in Europe, and the preferred cleansing milk for the rich and famous, Laboratories Majorelle's Collosol, Eau de Lait is making its debut in the Middle East. Coming in an authentic, distinctive square bottle with rounded edges and a white column capped in pink, Collosol was actually borne in 1950's Paris, and now is the preferred daily cleanser for the likes of Vanessa Paradis, Léa Seydoux, Camille Rowe, and Clémence Poésy, to name a few. 
Lululab – LUMINI AI Skincare Asistant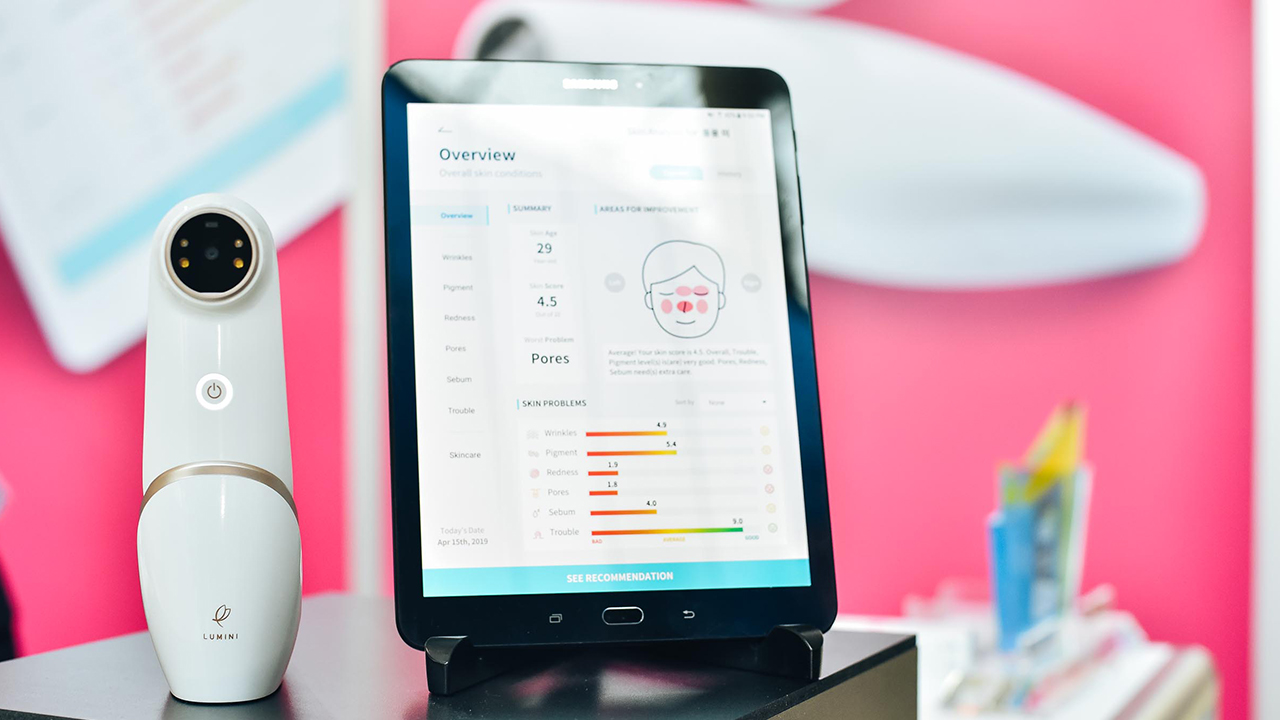 Concourse 2-A08
Korean company lululab is launching its AI Skincare Assistant LUMINI – an AI Skin Analysis kiosk that uses Artificial Intelligence (AI), deep learning, and big data to analyse a customer's skin and recommend the best skin care creams based on real-time analytics.
lululab's CEO Yongjoon Choe said the LUMINI kiosk has a touch display with a multi-spectral-camera to capture an entire face in a snap, taking 10 seconds to analyse the six biggest skin concerns such as wrinkles, pigment, redness, pores, sebum, and Acne.
"The LUMINI kiosk is a self-experience machine that analyses skin problems in a fun and entertaining way," said Choe. "Consumers will get one picture of what their facial skin will look like when using the right skincare products and one picture of what their facial skin might end up looking like if they don't use any skin care products at all."
Ozalys – Ozalys spa treatments for cancer survivors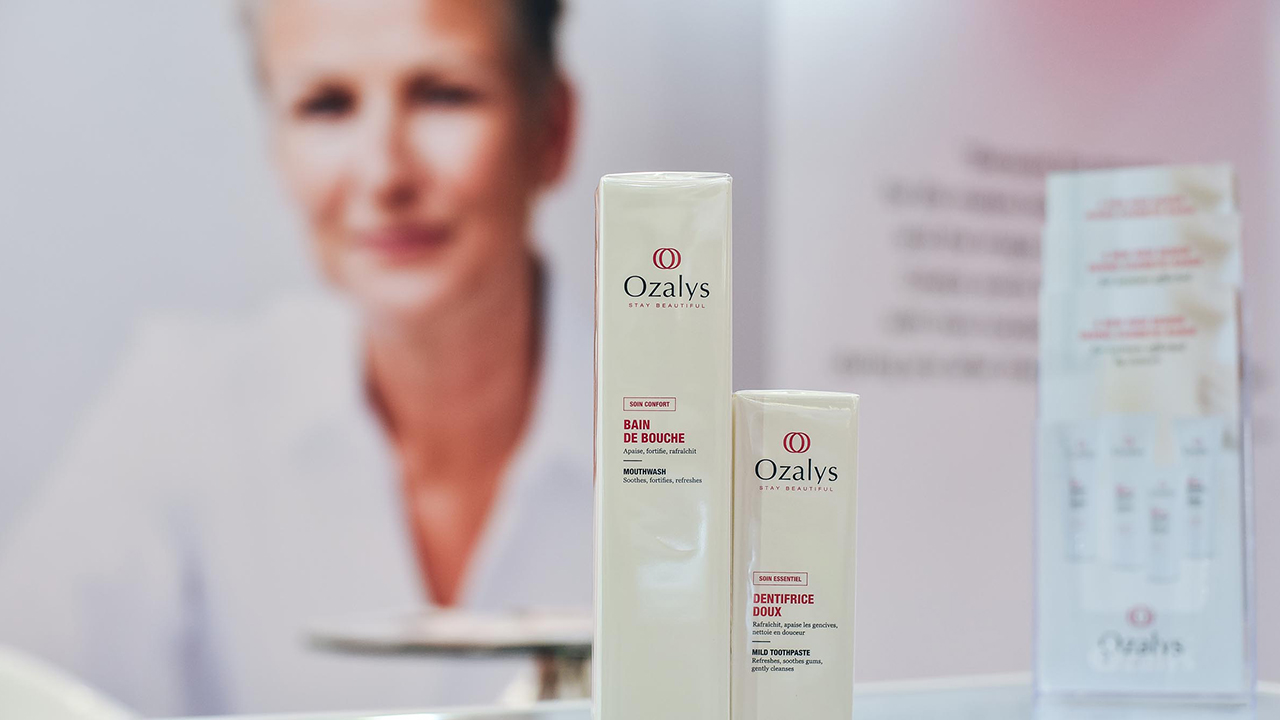 Sheikh Saeed 2-D54
Ozalys will launch the first professional range of products and spa treatments for women affected by cancer. Isabelle Guyomarch, President of Laboratorie Ozalys, said the product line-up will cover six treatments for the face, body, hands, feet, and scalp, while the treatments are also designed for the wellbeing and safety of beauticians.
"A revolution in the world of dermo-cosmetics, Ozalys is a brand created by women for women affected directly or indirectly by breast cancer," said Mrs. Guyomarch. "Because taking care of yourself is the first victory against the disease, Ozalys is a complete range of dermo-cosmetic products which innovate through their formulas, their galenics and their packaging."
FR Medical Lab – Dr. Plajin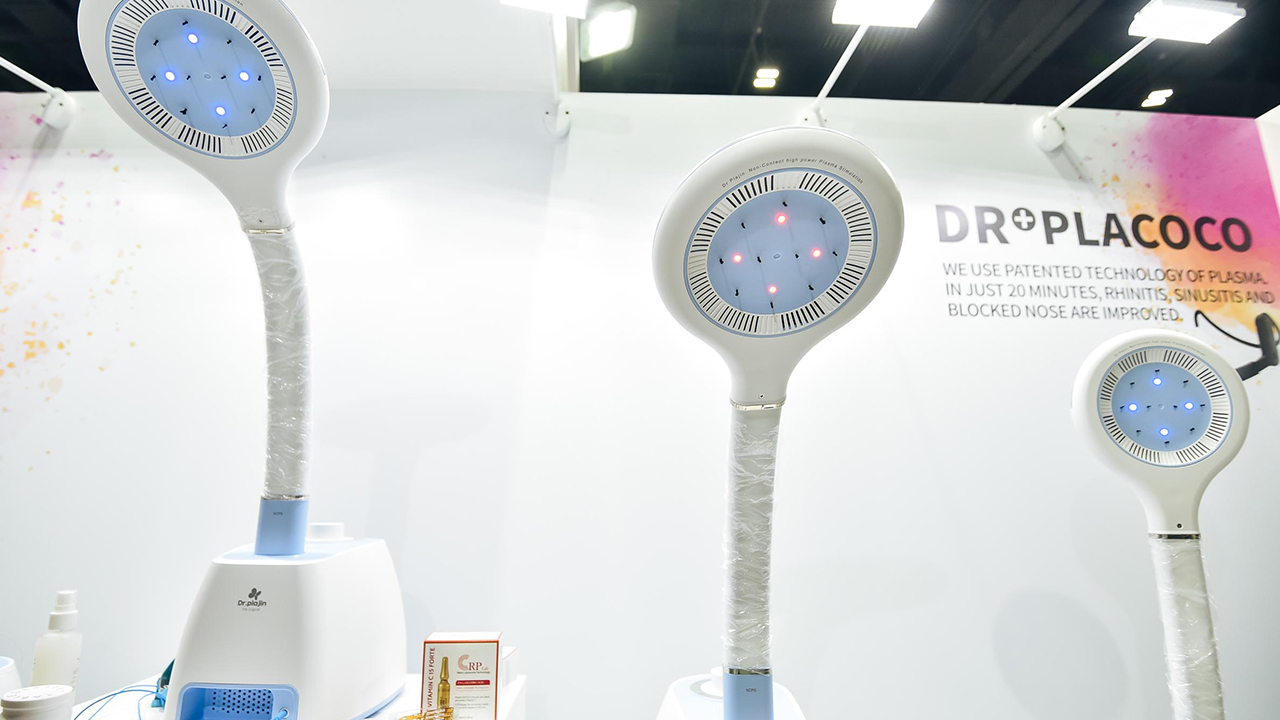 Hall 6-G28
Another Korean innovator, FR Medical Lab will introduce its non-contact cold plasma beauty device called Dr. Plajin. Made for use in professional salons and at home, the device generates large amounts of plasma ions that help regenerate skin and sterilisation.
What sets Dr. Plajin apart from other contact type plasma devices, according to FR Medical Lab is its non-contact approach, making it a preferred option for people with skin afflictions such atopic dermatitis.
Italcosmeti – new makeup line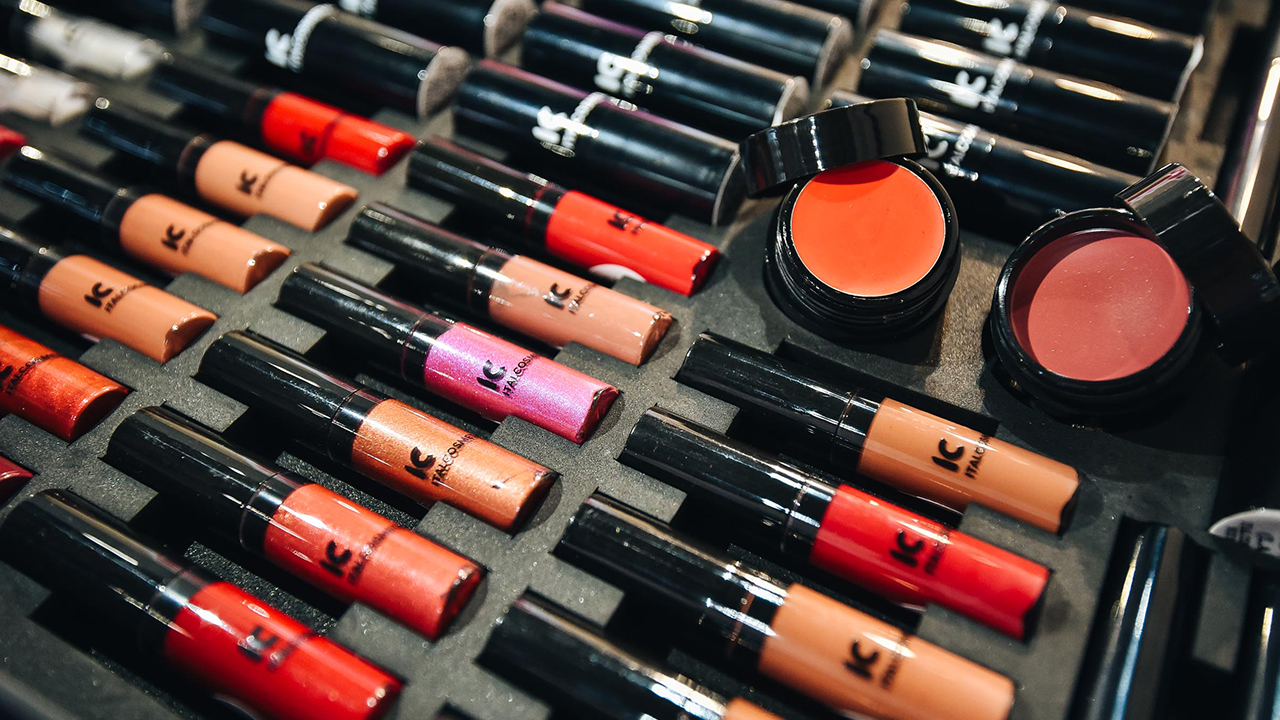 Sheikh Saeed 2-F20
Italian private label cosmetics manufacturer Italcosmeti is launching its line-up of more than 50 new colour cosmetics, including eye shadows, compact foundations, and lipsticks.
Giuseppe Campanella, Chairman of the board of directors at Italcosmetici, spoke about the big three trends in the global cosmetics market: "We see continuous growth of consumer demand for 'natural' products, where natural is perceived as a big leap back to the original raw materials offered by nature.
"A second trend is the use of colour as an expression of the inner personality; that is more colours and more sparkling nuances. The third trend is that men are increasingly discovering skin care and make up. These are global trends and we believe they are emerging as well in the Middle East."
Orientana – Bio-active anti-pollution cream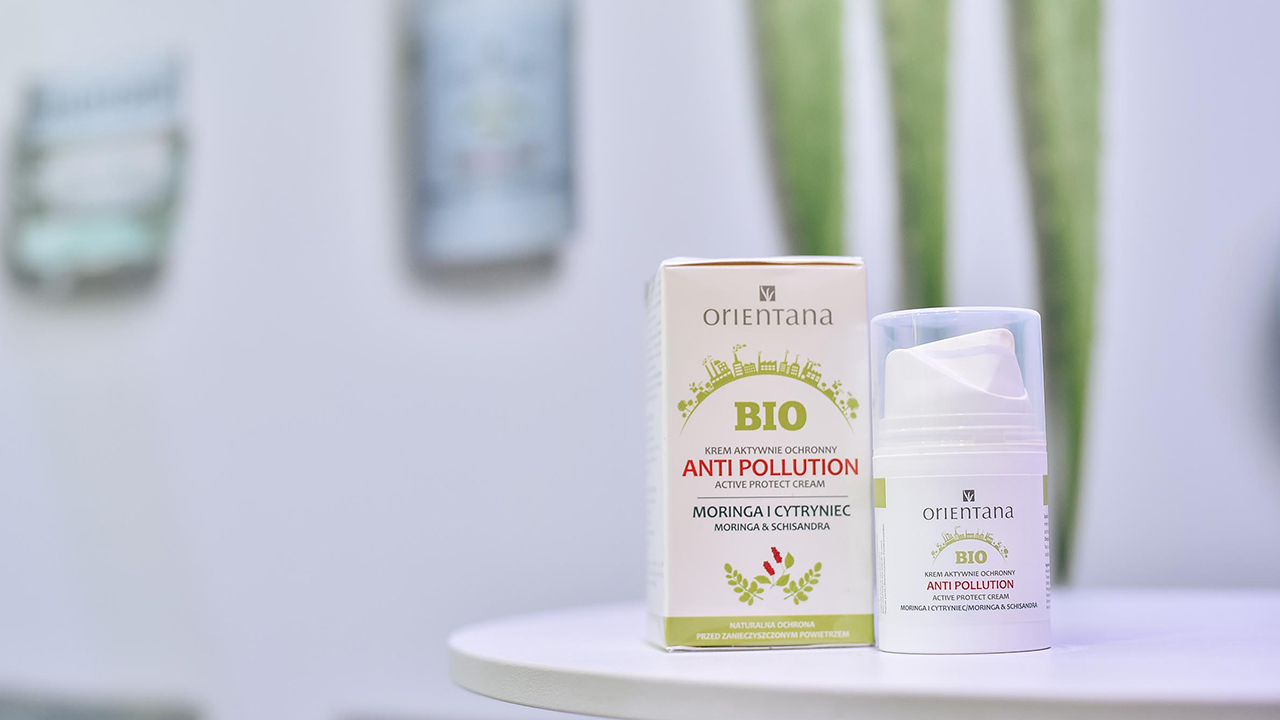 The Pavillion-A16
Orientana from Poland is tackling the global pollution issue head-on, with the launch of its Orientana – Bio-active anti-pollution cream. The natural face cream contains Moringa and Schisandra – Asian plant extracts that efficiently block access of harmful and aggressive environmental factors to the skin.
The cream, according to Orientana, is recommended for people exposed to polluted air from vehicles and chimneys, UV radiation, air conditioning and cigarette smoke. "The biggest environmental challenge currently is pollution and polluted air closely links with toxins present in smog as well as in cigarette and nicotine smoke," said Orientana's CEO Anna Wasilewska. "We are observing omnipresent smog in almost every big city in the world. Orientana's Bio-active anti-pollution cream effectively protects against oxidative stress, which makes skin age faster. It restores healthy, young and radiant look to the skin."
Troll Cosmetics – Anti-greying hair concentrate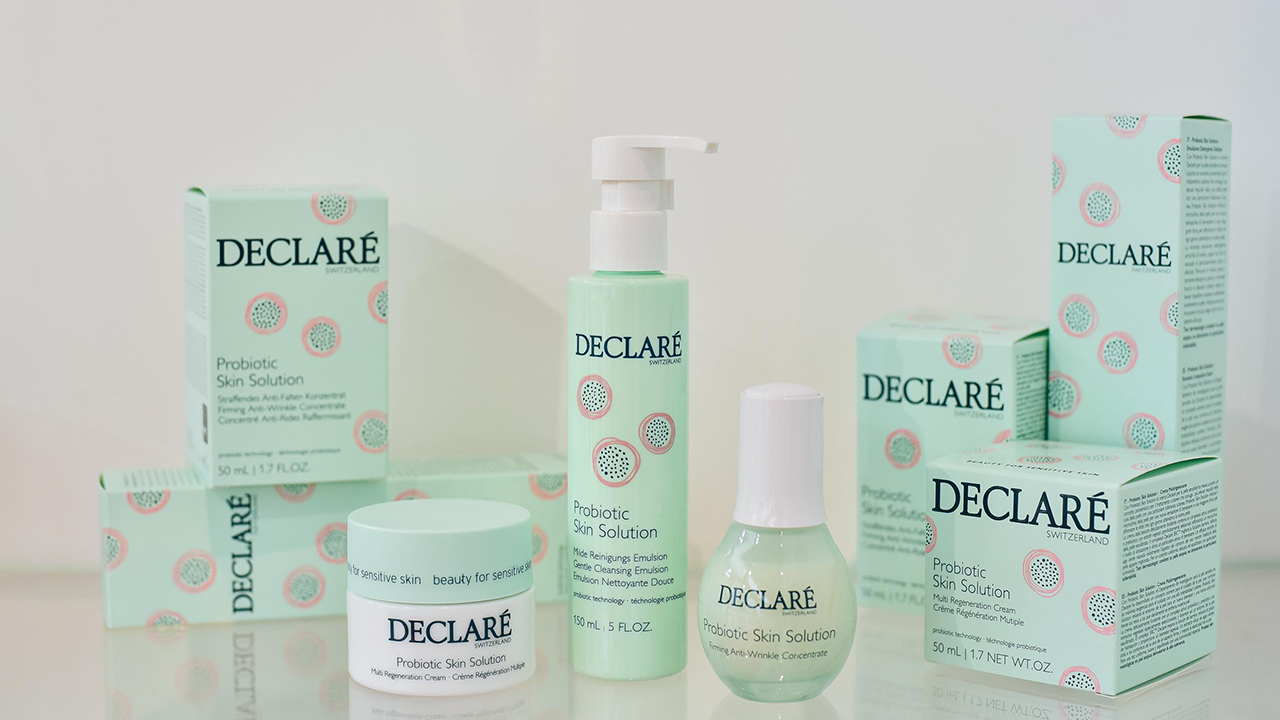 Sheikh Saeed 1-D38
Boffins at Germany's Troll Cosmetics have been busy, and after plenty research and development, will launch at Beautyworld Middle East 2019 a premium assortment of three luxurious brands for skin and hair care.
Based on its new scientific findings, Troll Cosmetics intends to be the first on the market with a complete Pro Biotic skin care regime for sensitive skin; a Luxurious body care range that protects and strengthens the Fascia tissue; and Energy activating hair and scalp concentrate with grey-hair-reverse technology.
According to Barbara Sandner-Troll, Troll Cosmetics' General Manager: "We've continuously implemented the latest scientific findings into our products with a cosmetic experience that goes back to 1954 and deriving from medical stem cell treatments for burned skin, protective ingredients for sensitive skin or stimulating complexes for hair and roots.
"Our exclusive premium products are based on only precious ingredients and textures to always deliver a sensational skin and hair feeling. Our highly diverse range of products enable us to offer customised product solutions with light yet pampering textures perfectly applicable in the hot climate of the Middle East."

Fragrance Compounds and Finished Fragrances

Hyperfum

Hyperparfum from Switzerland is an automatic perfume 'robot' that personalises perfumes based on behavioural and physiological personality traits. Hyperperfum uses state of the art software along with a novel cartridge and injection system that reduces the expiration date of raw materials. A personalised, bottled, and packaged perfume – all in one.
Moellhausen – The Sense of Generations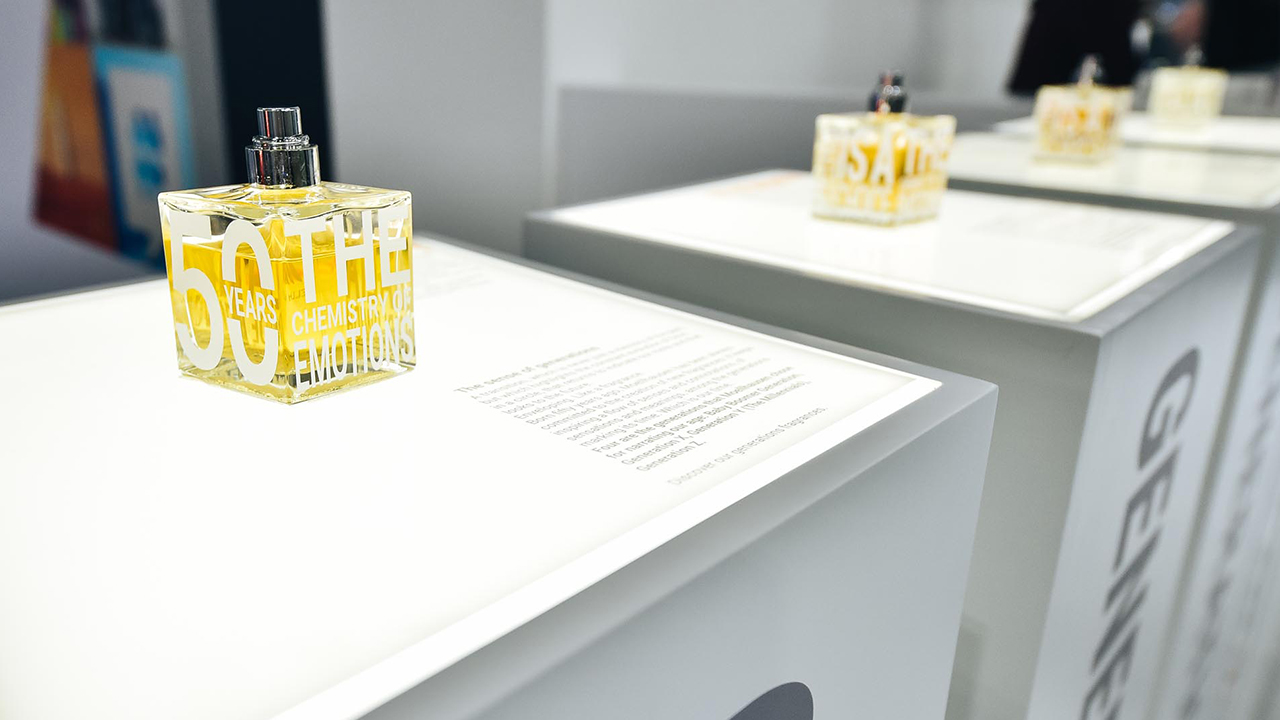 Hall 2-D12
Italian company Moellhausen is another Beautyworld Middle East 2019 fragrance exhibitor with designs to provide visitors with an absorbing multidimensional experience. Marketing Manager Valerio Tateo explained: "With the aim of boosting every creative capacity, this year we're presenting 64 fragrances, including four that have been formulated to convey the 'Sense of Generations' theme characterising Moellhausen's presence."
Tateo said the four generational scents reflect Moellhausen's own history, and chart its future course. These include scents for Baby Boomers (for those born between the 50s and the early 60s); Generation X (second half of the 60s and the early 80s); Generation Y: the Millennials (between the late 80s and the beginning of the new millennium); and Generation Z – the current and future hyper-connected generations. "Moellhausen has dedicated a fragrance for every generation, and all of them are presented at Beautyworld Middle East 2019," added Tateo

Hair, Nails, and Salon Supplies

JOJO Haircosmetics – BALAYAGE Line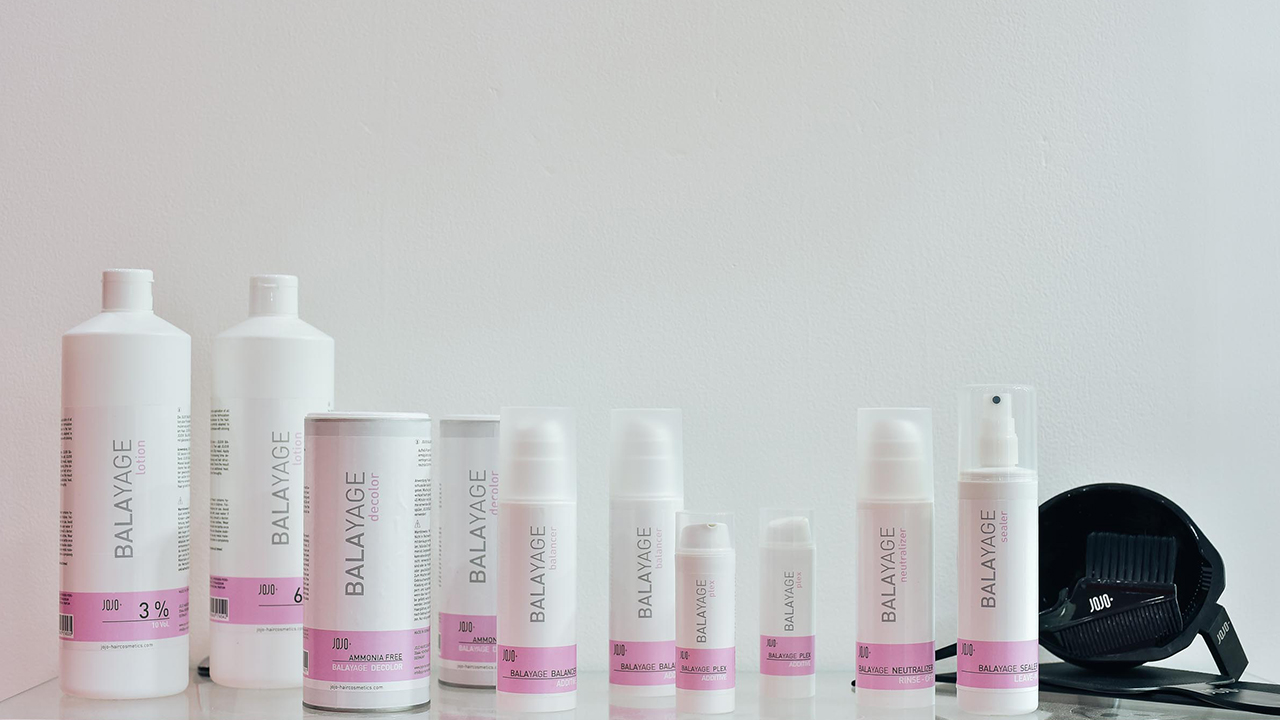 Sheikh Saeed 1-D50
JOJO Haircosmetics from Germany is launching its BALAYAGE latest hair dye and lightening product range adjusted to the need of professional hairdressers. The new range is odourless and ammonia-free, while the BALAYAGE lotion avoids dripping and ensures reduced swelling. The addition of the unique BALAYAGE balancer with Collagen and Argan Oil to the mixture changes the viscosity from sticky bleaching cream to flexible colour cream appearance.

KIN Cosmetics – New Earth Nudes tones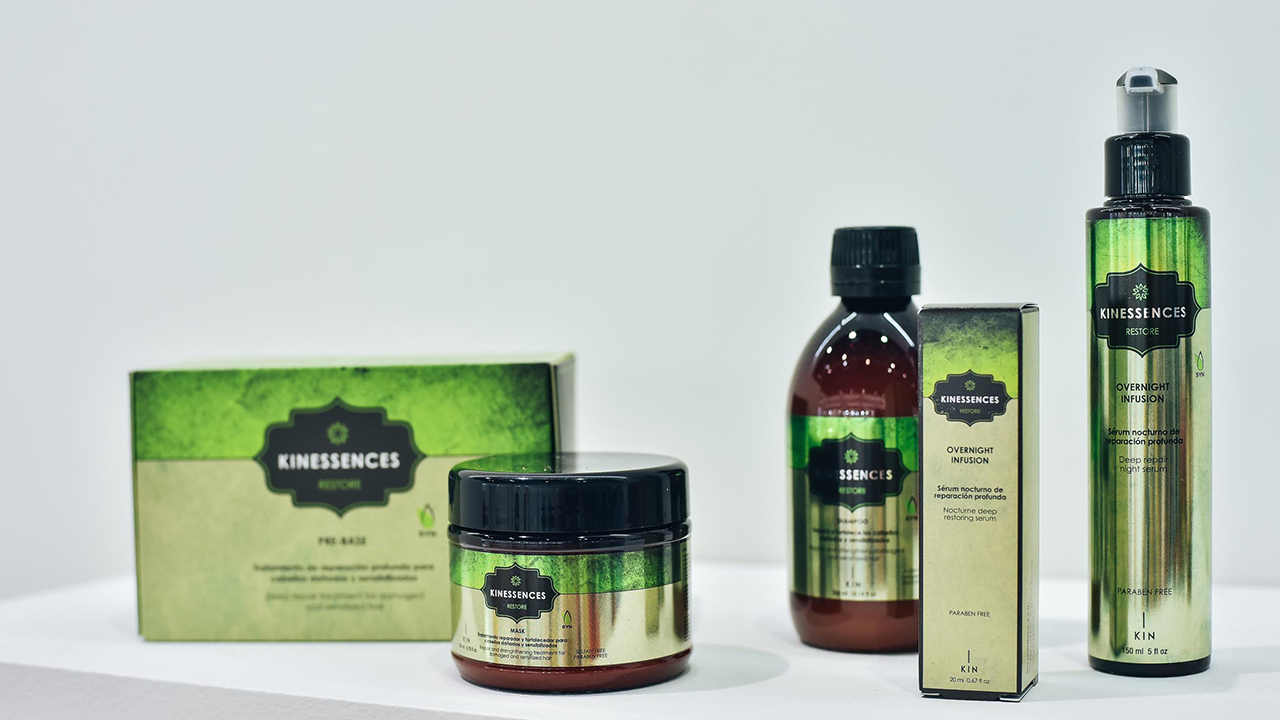 Sheikh Saeed 1-D25
The New Earth Nudes tones for hair by KIN Cosmetics is undoubtedly a technical revolution in the world of colour and salon service.
In this new collection, the tones are as special as they are beautiful: Grand Canyon Red, a passionate red with shades reminiscent of the coral formations in the ocean. A Sahara Nude is a toasted brown that mixes with gold to gain strength and give off light.
A Nambung Ocher possesses a very intense tone that transports to the spice markets of the Middle East where a range of rich chromatic yellows are dotted with shades of red and orange. And to finish is Jordan Rose, a rose with a touch of orange that takes users to a beautiful sunset in the deserts of Jordan.

Cosmo Group – UV led gels collection
The Pavillion-I19
Cosmo Group has unveiled an everlasting colour explosion with the launch of its latest spring Neonail UV led gels collection. Pastel shades of blue, green and pink are colours that perfectly fit into the spring trends in make-up and manicure. With Neonail UV gels, women can be sure that their manicures are not only beautifully presented, but are also durable, with constant shine that lasts up to 21 days.
COTRIL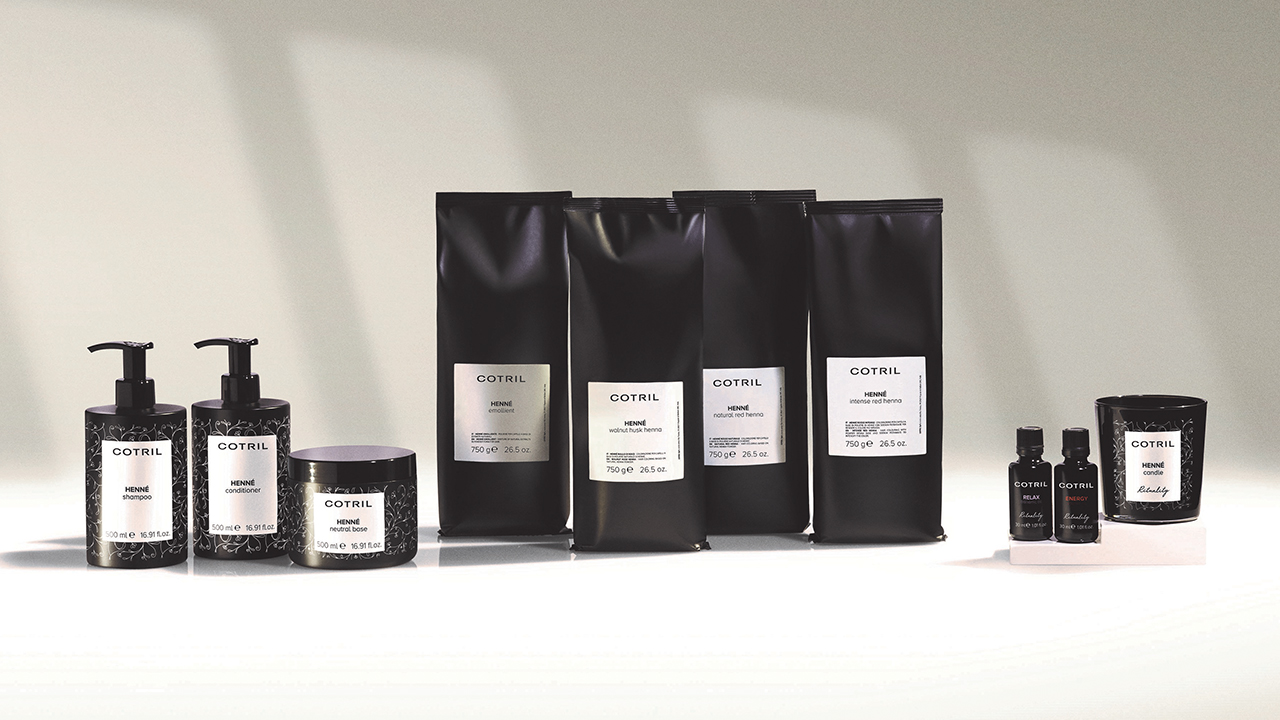 Hall 8-C26

Meet Cotril at Beautyworld Middle East, an Italian company based in Milan that operates in the professional hair care market for hairdressers. Specialised in the production of high-quality professional haircare products, the business is split in two units: B.U. Cotril Professional, dedicated to the hairstylists professional market, and B.U. CTL Private Label. The product ranges are able to satisfy every need: they are made internally and independently – 100% made in Italy – thanks to their research laboratories and the plant, 24,000 squared meters in Milan Area. The brand COTRIL introduces new launches at Beautyworld Middle East 2019, the Henna Line and Curl for curly and wavy hair.
Carobels – Beardburys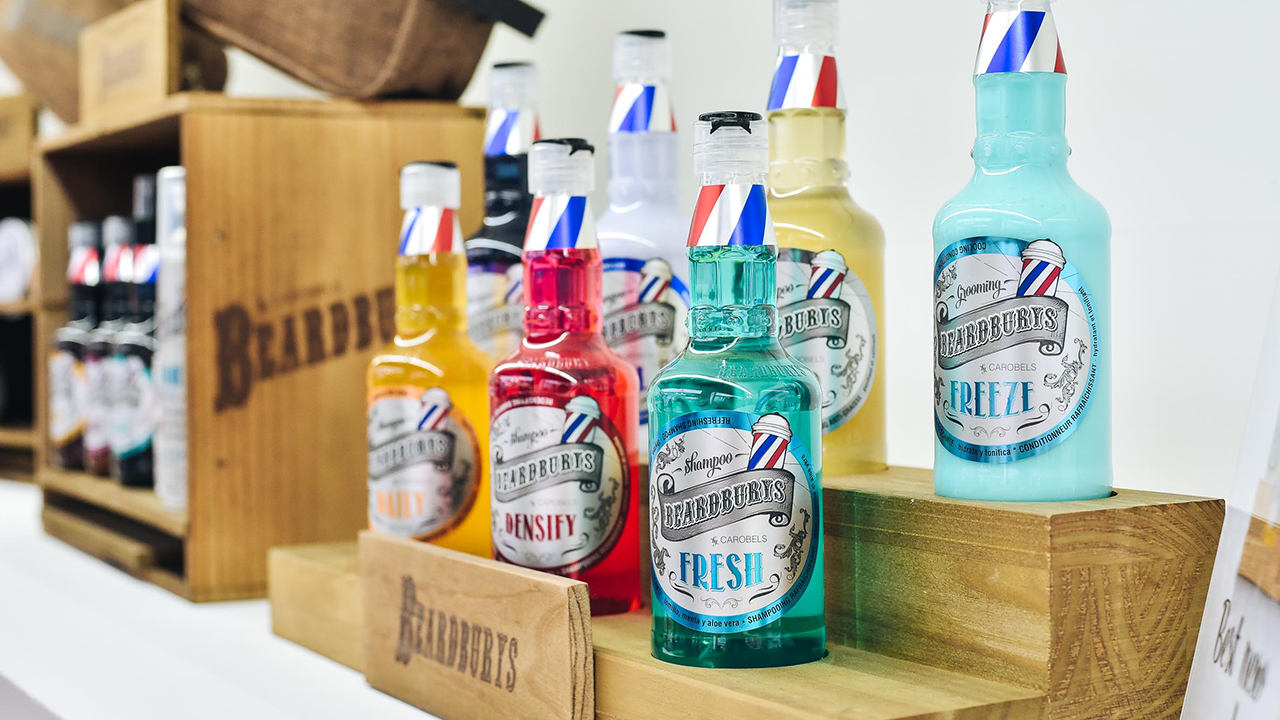 Sheikh Saeed 1-C35
Beardburys is an award-winning men's grooming brand, with a product line-up that includes waxes and pomades, as well as an extensive range of shaving and beard products. The brand's owner Carobels also offers Beardburys colouring for men and an indispensable portfolio of Barbershop accessories. 
Carobels CEO Juan José Cabero, said: "Beardburys is a culture and offers the products that men really like, with very attractive image and packaging; high quality products made with natural ingredients and handmade formulas that incorporate perfumes adapted to male audience.

Végétalement Provence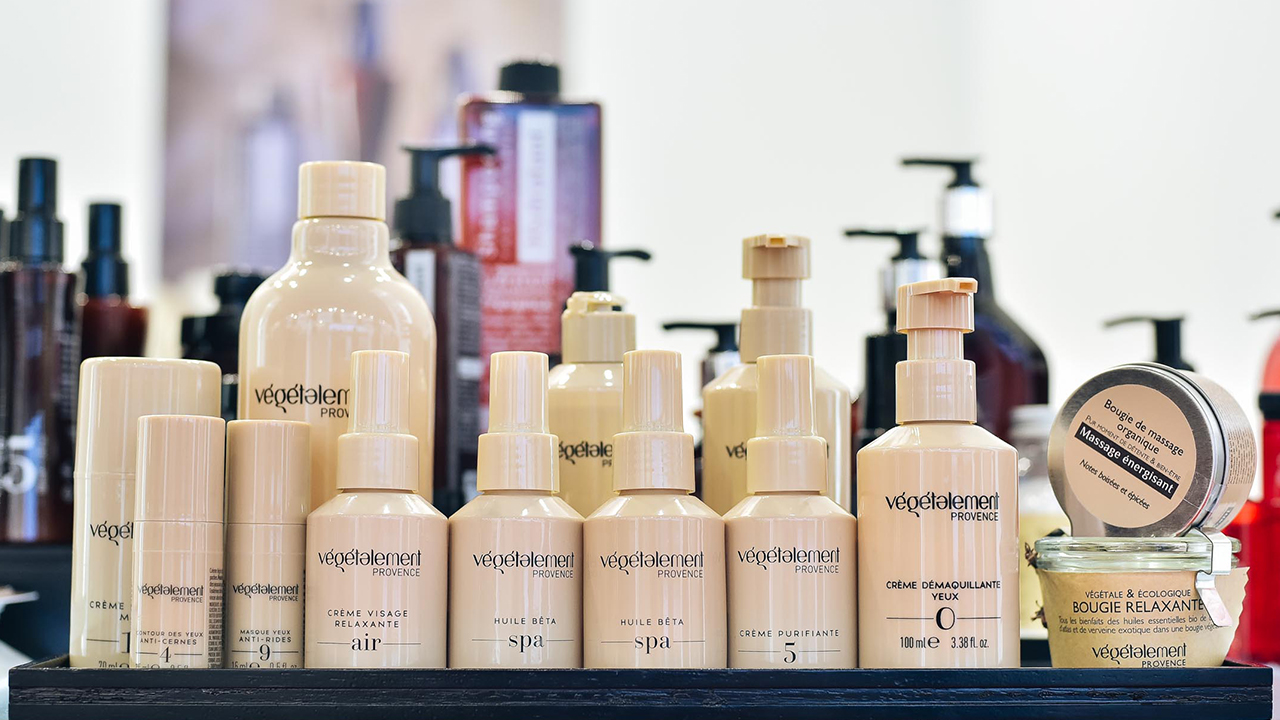 Sheikh Saeed 2-D31
Végétalement Provence is a French brand launching its award-winning 'sup'organic' and holistic skincare and body range as well as a plant based keratin haircare treatment for very dry and damaged hair.
Jean-Marc Delabre co-founder and CEO of Végétalement Provence, said the company is the leader of professional alternative cosmetics, and has plans to expand in the Middle East.
"The Végétalement Provence brand is synonymous with sup'organic and ethical beauty, recognised for its eco-responsible and cruelty free approach," said Mr. Delabre. "Its unique collections are dedicated to the beauty, health and wellbeing of hair, skin, and soul. Its efficient plant creations, fruit of its expertise in green chemistry, are all made in-house with care in the heart of Provence."
Mr. Delabre added that clean beauty is the big trend in 2019: "Consumers are after beauty products that are respectful of the earth, are animal cruelty free, and are eco-friendly. Végétalement Provence's sup'organic content banishes everything that is bad for the health, while restoring hair and skin's health and giving that beauty back."

Personal Care and Hygiene

Ciccarelli – Pasta del Capitano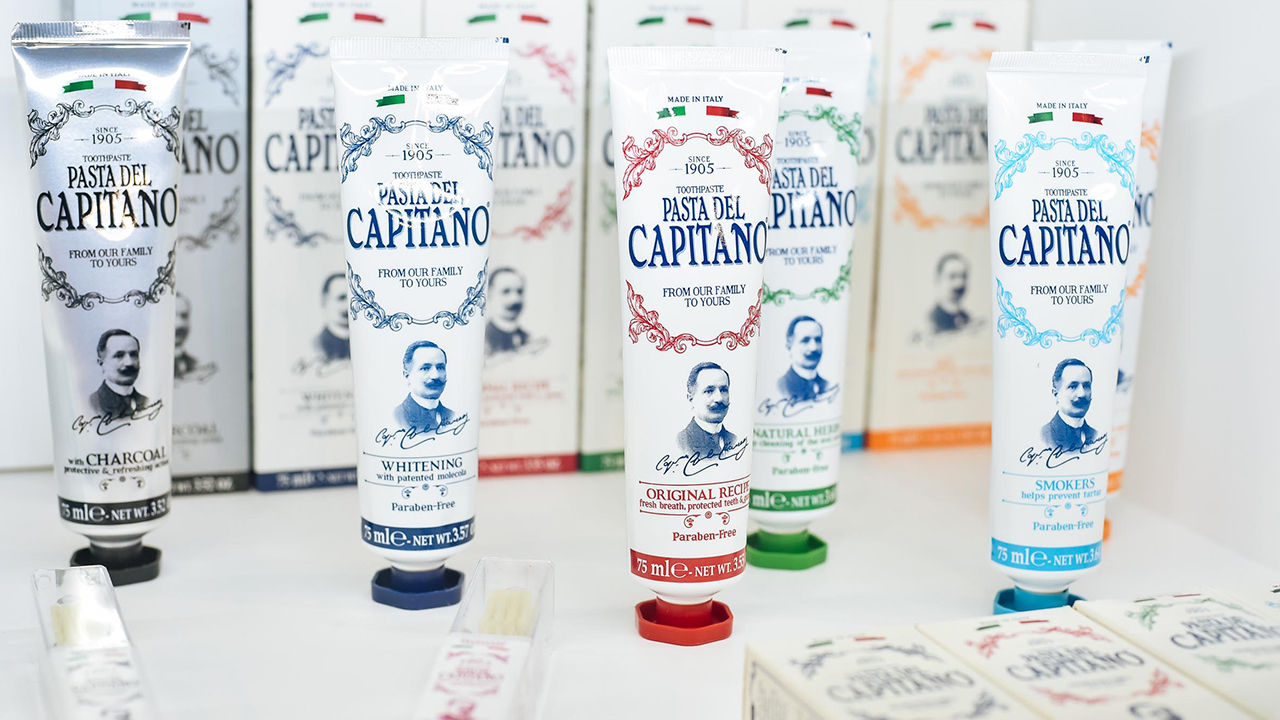 Sheikh Saeed 2-G38
Ciccarelli is launching its latest male cosmetic organic products, along with Pasta del Capitano, Italy's most popular toothpaste. Dr. Maurizio Stefano Bignotti, Ciccarelli's Export Manager, explained: "Pasta del Capitano was the first toothpaste produced in Italy in 1905 and it's still growing.
"Today the brand includes basic toothpastes for the whole family, specific products for particular oral care needs and a premium line for top stores and perfumeries. All our products are made in Italy and do not contain Parabens, Triclosan, Sodium Lauryl Sulfate (SLS) and formaldehyde-releasing preservatives."
"The smile is perhaps one of the most beautiful things that belong to the Italians," added Dr. Bignotti. "It tells of happy moments, the zest for life, the taste and flavour of the Mediterranean. That's why we cherish so much to smile, why the care of teeth and oral hygiene is a passion for us, as well as a company mission."

Simple Use Beauty – The Pearl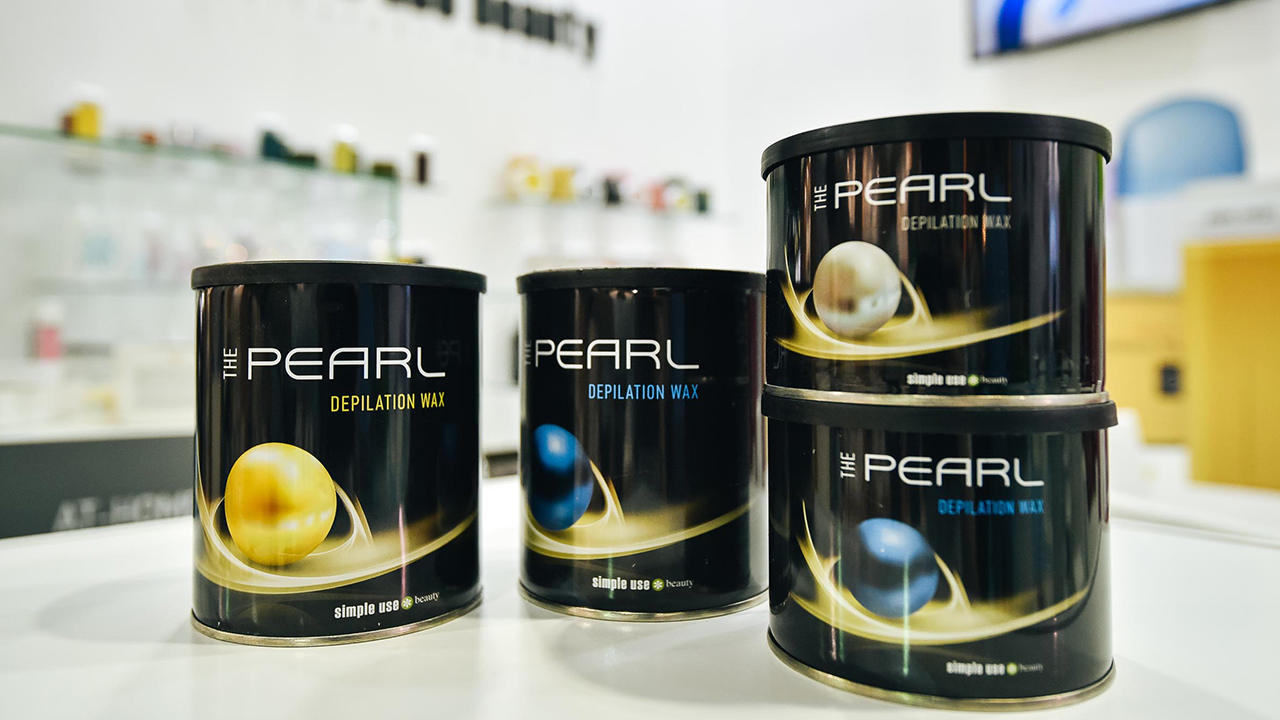 Hall 6-D37
Painful waxing sessions are now a thing of the past, as Simple Use Beauty from Greece launches The Pearl – a very unique and luxurious wax based in new generation raw materials for an easier and less painful waxing experience. 
George Georgiades, Marketing & International Sales Manager: "Right now our Hot Wax is considered to be one of the top quality products around the world. The Middle East market will love The Pearl, as well as our flexibility to specialise our production in every client's market needs."

Quintessence – the art of Perfume

Thomas Kosmala perfumes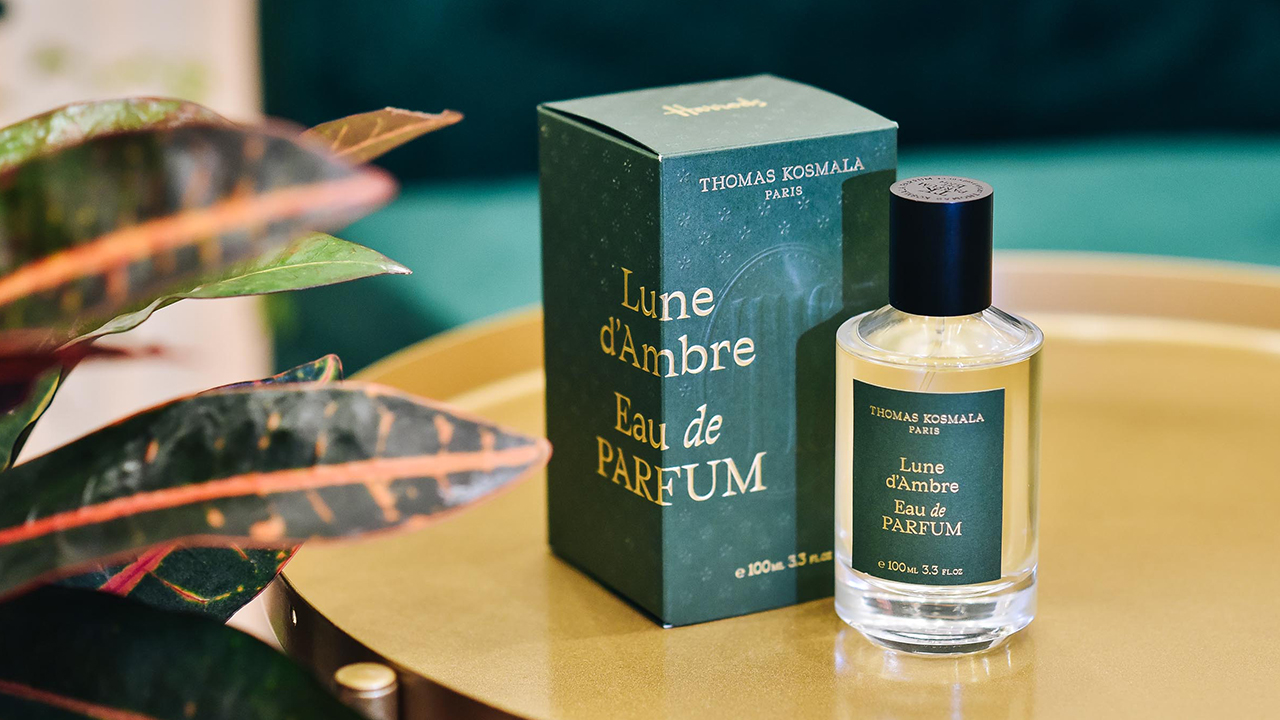 The always popular Quintessence feature at Beautyworld Middle East presents a selection of more than 20 hand-picked niche perfumes. 
Thomas Kosmala, whose latest range can be seen in high-end department stores such as Harrods, Bloomingdales, and Galleries Lafayette, is a regular Quintessence exhibitor, and is this year using the platform as the global Launchpad for his most recent Limited Edition line. 
Kosmala said: "There is a cultural connection in the Middle East with perfumes which goes as far back as time itself. The Middle East customer is very well educated in the area of perfumes and we feel particularly connected and in tune with that. They appreciate quality, innovation and honesty in a product and I interpret all this and more in my scents in a very contemporary way."
BU.KE - BU.KE skincare range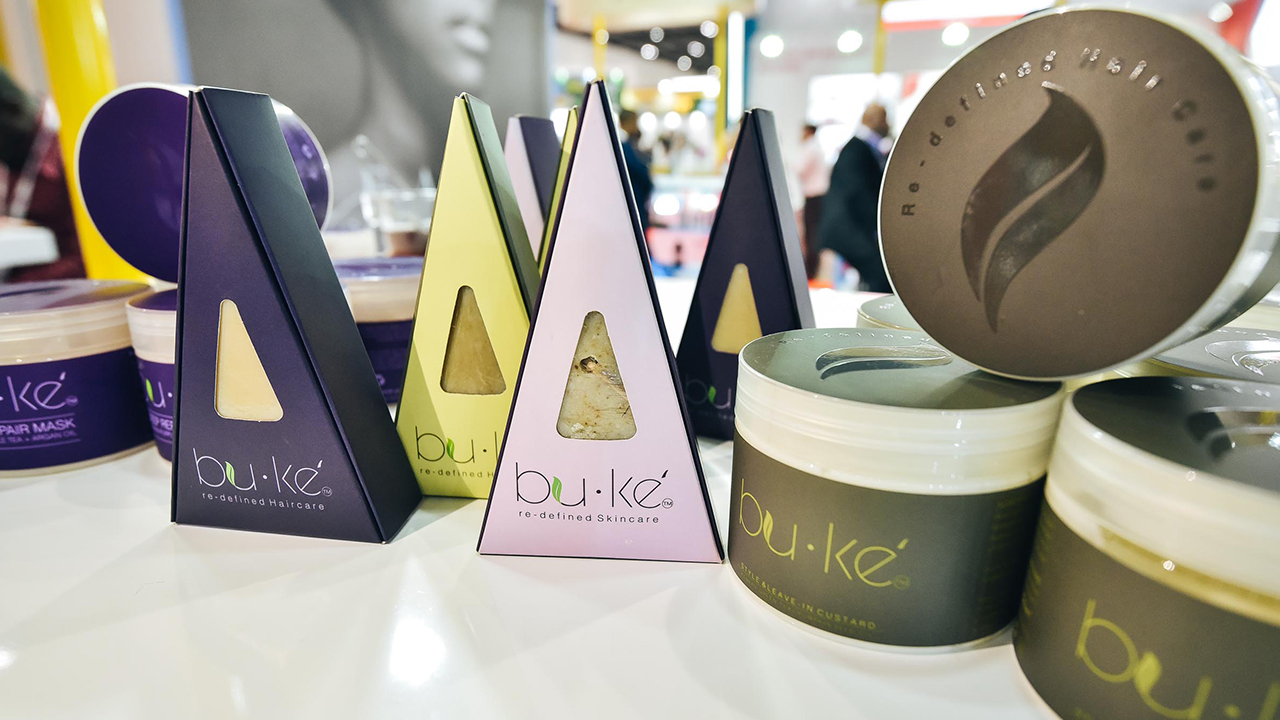 Sheikh Saeed 1-G26
Ready to Beauty is a new showcase of hand-picked brands from across the globe, answering the needs and wants of consumers with darker skin tones and curlier hair textures.
Among the many new brands entering the market is BU.KE from Kenya, a passionate Artisan Brand that handcrafts luxurious unique hair and skincare products all using the finest natural and organic ingredients such as Shea Butter, Bentonite clay, Cocoa Butter, Sage and most recently Kenyan Green & Purple Teas. All of which simultaneously promote sustainability of the economy.