●       Taking a more holistic approach to the shift in values of today's consumers, Clean + Conscious (formerly Natural & Organic) is the new home for brands committed to making a difference to both people and the planet at Beautyworld Middle East
●       The global 'clean beauty' market is expected to reach $15.3 billion by 2028, growing at a CAGR of 8.2% from 2023.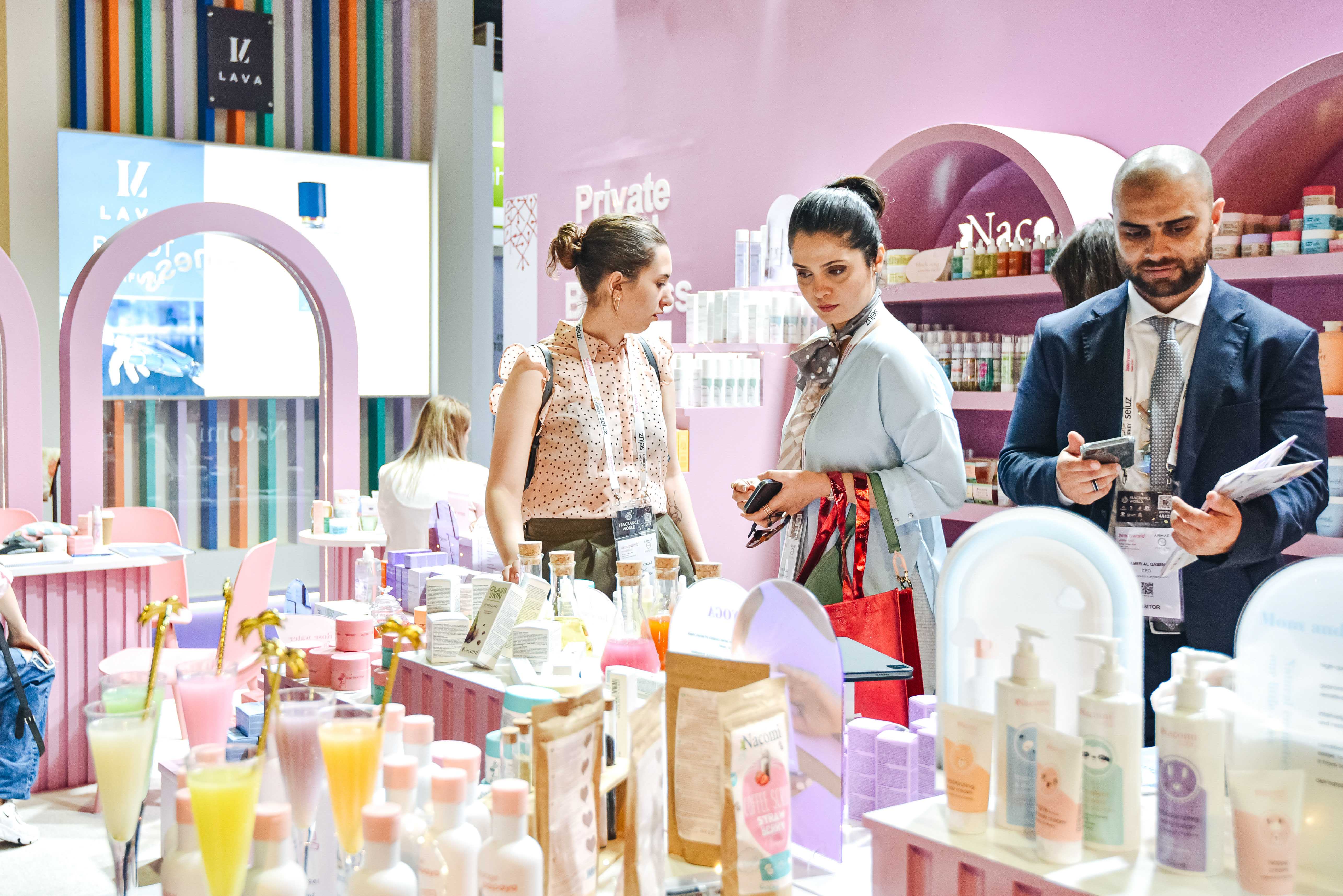 Dubai, UAE: Addressing the rising demand for sustainable, eco-friendly, and ethical beauty products, Beautyworld Middle East has evolved their Natural and Organic segment of the show with the launch of Clean + Conscious, at the 27th edition of the region's largest international trade fair for the beauty and wellness industry, at the Dubai World Trade Centre (DWTC) from 30th October – 1st November 2023.
While natural and organic products are still important, consumers are now looking for more, and therefore Clean + Conscious exhibitors at the show have been carefully selected for their commitment to core values such as clean and safe ingredients, sustainability, ethical sourcing, social impact, inclusivity, and transparency.
Recent data from Statista saw the global clean beauty sector valued at $8.3 billion in 2023 and is expected to nearly double in size to $15.3 billion by 2028, reflecting consumer demand for environmentally friendly, sustainable packaging solutions and responsible sourcing.
"Natural, sustainable and ethical beauty products have emerged as one of the primary growth drivers alongside the traditional beauty industry" says Flyn Roberts, Portfolio Director at Beautyworld Middle East organiser Messe Frankfurt Middle East. She continues "With a more thoughtful approach to purchasing, the conscious consumer is taking a closer look at a brand's values and actions in order to make informed and responsible choices. With this important and clear demand, the evolution of our own show segment sits alongside the innovation within the sector and the sheer array of new products, services and opportunities that the consumer demand has created."
Catering to environmentally and ethically conscious consumers, Clean + Conscious gives attendees the opportunity to discover a wide range of clean beauty products, learn about sustainable packaging solutions, and connect with like-minded individuals and organizations dedicated to driving positive change in the beauty industry. A movement as a result of today's consumer being more environmentally and socially aware than ever before; natural, sustainable and ethical beauty products have emerged as one of the primary growth drivers, covering all cross-sections of the market including haircare, skincare and cosmetics.
Brands committed to making a difference to both people and the planet at Clean + Conscious for 2023 include Re Skincare (Palestine), So Pure (UK), Manifest Beauty (USA), Maruderm (Turkey), Urang (South Korea), Marzia Clinic (Italy) and SKNFED (UK).
In addition to the main exhibition, this year's Beautyworld Middle East Awards will also recognise and celebrate the sector with the Conscious Brand of the Year category. Shortlisted finalists include exhibitor SKNFED, and the UAE's Camel Soap Factory, with the winner revealed at a glittering ceremony on October 31st at the Grand Hyatt, Dubai.
Beautyworld Middle East will be spread over 15 halls for the 2023 show, having grown 20% in size from previous events and is expected to welcome over 1,600 exhibitors from around 60 countries. Show sectors include Supply Chain & Services, Fragrance, Cosmetics & Skincare, Beauty Tech, Personal Care & Hygiene, Hair, Nails and Salon Supplies alongside Clean + Conscious. This year's edition promises to capitalise on the success of last year's Beautyworld Middle East which was the most successful and best-attended edition in the event's history.
Attendees are promised an unparalleled opportunity to expand professional networks, discover new products and unlock the tremendous business potential in one of the world's key trade hubs. Stay ahead of this dynamic and fast-evolving market on 30 October – 1 November to unlock a world of possibilities at Beautyworld Middle East 2023.
For more information please visit the Beautyworld Middle East website - https://beautyworld-middle-east.ae.messefrankfurt.com/dubai/en.html
Media wishing to attend the show and conference can also register here - https://registration.infosalons.ae/BWME23DU/Media/MesseFrankfurt/Welcome